JCDecaux to acquire APN Outdoor for $1.1 billion
JCDecaux has finalised its $1.119 billion acquisition of rival APN Outdoor (pending the ACCC's approval) only days after oOh!Media's purchase of Adshel.
French out-of-home company JCDecaux has announced its finalised agreement to purchase 100% of APN Outdoor's share capital by way of a scheme of arrangement after only a week of courtship.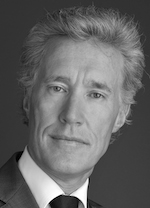 "This acquisition is a significant milestone in JCDecaux's history in Australia, which is the seventh largest advertising market worldwide, where we have been growing organically since 2000," says Jean-François Decaux, co-CEO at JCDecaux (pictured).
"APN Outdoor is very complementary to our existing street furniture assets and through this acquisition, JCDecaux will be attractively positioned to provide a compelling proposition to compete more effectively in the Australian media market where out-of-home accounts for 6% of advertising spend, of which almost 50% is digital. Finally, we are delighted to enter New Zealand, a fast-growing market."
Pending the regulatory approval of the Australian Competition and Consumer Commission (ACCC), Australian Foreign Investment Review Board and the New Zealand Overseas Investment Office – JCDecaux says it expects the transaction to be complete by the end of 2018.
APN Outdoor lost in its bid for Adshel last week to out-of-home giant oOh!Media. The Australian Financial Review reports that Adshel chose oO!Media's $570 million cash offer over a $540 million mixed offer of cash and shares from APN Outdoor.
APN Outdoor shares were placed on a trading halt on Monday as it dealt with JCDecaux's proposal.
"The company requests the trading halt pending an announcement in relation to an update on the proposal it has received from JCDecaux SA," said APN Outdoor company secretary David Watkins in a statement to the Australian Securities Exchange.
This acquisition will elevate JCDecaux to Australia's second largest out-of-home supplier behind oOh!Media, pending the regulatory approval of the ACCC.
The deal is being facilitated through legal and financial advisors Goldman Sachs and Herbert Smith Freehills on JCDecaux's side, and Cadence Advisory and Morgan Stanley for APN Outdoor.
Further Reading: