Commute by oOh! – oOh!Media finalises Adshel rebrand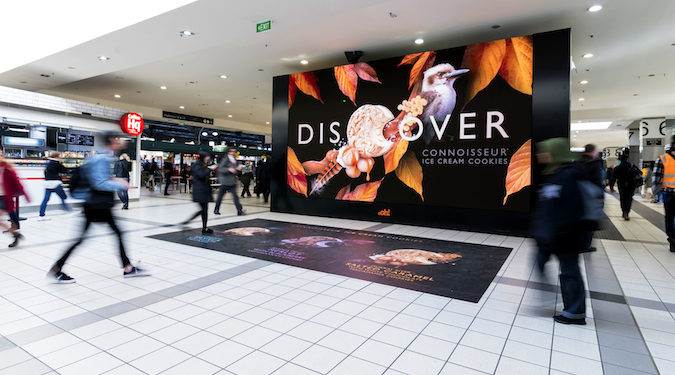 oOh!Media has announced the finalised rebranding of Adshel – which it acquired in June – to 'Commute by oOh!'.
According to oOh!, the integration of Adshel's assets are set to extend the OOH company's reach "well above" 90% of the Australian population. Following the company's $570 million acquisition of Adshel in June, oOh! has finalised the abolishment of the Adshel branding. The Street Furniture, Rail, Live and Immerse products will now be offered under the new name, 'Commute by oOh!'.
Commute by oOh! – asset breakdown
Street Furniture –

classic format poster advertising on bus shelters and roadside locations

Live –

responsive to audience patterns and changing environments, adapting messages to time, day and location

Rail –

full digital animation across portrait, large format and WOW walls, as well as station domination and experiential opportunities

7-Eleven –

classic portrait format advertising at more than 2000 locations along the eastern seaboard

Immerse –

panoramas, consecutives and special builds.
"Our long-term strategy is to offer a diverse portfolio of media and advertising opportunities to reach the right audiences, at the right time, with contextually relevant creative," says oOh! chief executive Brendon Cook.
According to Cook, with the integration and rebrand of Adshel's assets, the company's focus will be on demonstrating the powerful proposition it offered advertisers to engage with and influence audience behaviour.
"The Commute by oOh! products, environments and audiences really builds upon our A World of Unmissable proposition, with brands being even more Unmissable during both the journey and at the destination," continues Cook.
The audience data supporting oOh!'s claim of reaching 90% of the Australian population arrives from MOVE. According to Cook, OOH is now on track to account for 10% of total media spend and has proven to be "one of the top performing mediums when it comes to driving a positive return on investment.
"With the added environments, we can help brands reach their audiences wherever they are; be it while they are commuting – either by road, air or rail –  shopping, at work, studying, having a coffee or out to be entertained."
Further Reading:
Image credit: oOh!media