Qantas and Air New Zealand announce codeshare to commence the day after Virgin AU break up
Qantas and Air New Zealand have agreed to a codeshare deal commencing in October 2018, sharing 115 domestic routes in Australia and New Zealand.
Following Air New Zealand's (Air NZ) break up with Virgin Australia in April, the Kiwi airline has already found a rebound. The Virgin Australia deal is due to expire on 27 October, ending a seven year relationship between the airlines.
Air NZ's new deal with Qantas will codeshare 115 routes in total; 30 Qantas codes will be added to Air NZ's domestic network and 85 Air NZ codes will be added to Qantas'. The agreement will remain exclusively domestic however, as Qantas will continue to codeshare its trans-Tasman flights with Jetstar New Zealand.

"Our relationship with Air New Zealand goes back almost 80 years," says Qantas Group CEO Alan Joyce. "We've been partners at various stages over that time and we have a lot of respect for them as a competitor.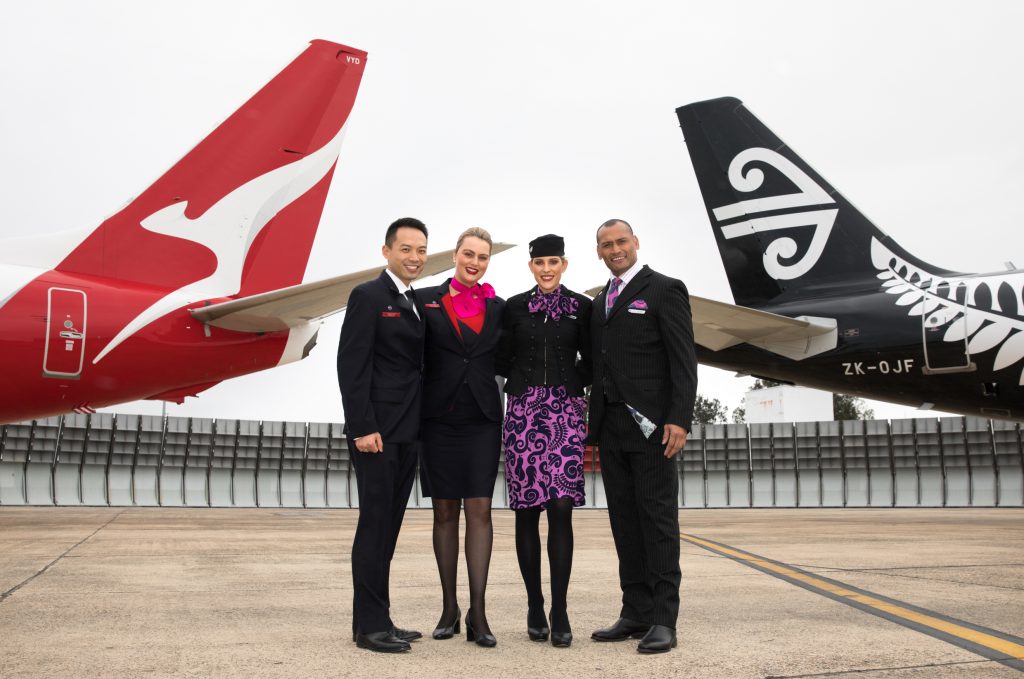 "A codeshare deal on our domestic networks makes sense for customers because it leverages the strengths we each have in our home markets."
In April, the Reputation Institute's annual Reptrak survey named Air NZ Australia's most trusted brand for 2018. However the brand failed to top on home turf, coming second to Toyota.
According to the two airlines, eligible customers will gain access to a combined total of 36 domestic lounges when flying a codeshared route in either country. The airline says customers can expect this deal to deliver shorter connection times, more onward flights opening on both domestic networks and overall faster journey times.
Air New Zealand CEO Christopher Luxon acknowledged that the deal will not eliminate competition between the brands "across all markets, Air New Zealand and Qantas are known for having a commitment to innovation, customer service excellence, operational performance and safety. We are confident that our respective customers will enjoy the reciprocal benefits on both sides of the Tasman."
Tickets for codeshare flights arising from this deal will become available by the end of July. Travel on these routes will commence from 28 October, the day after Air NZ is set to part ways with Virgin AU – ouch.
Further Reading: