Unexpected rises in domestic and global online ad spend in 2018 – Zenith Forecast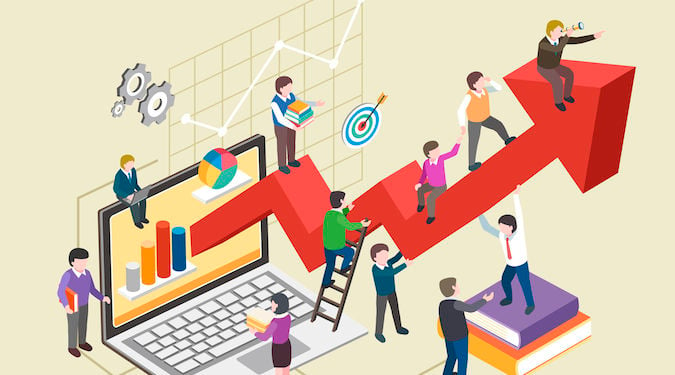 Zenith predicts Australia's online advertising budget will rise 2.6% and global ad spend will rise 4.6% in 2018 – thanks to improved economic growth in China and Argentina.
Advertisers will increase online advertising budgets by 2.6% in 2018 – from 37.6% in 2017 up to 40.2% –  according to Zenith's March 2018 'Advertising Expenditure Forecasts', despite speculations of cuts to digital advertising this year.
Total Australian advertising expenditure is also expected to rise by 2.6% to $16 billion by the end of this year. The growth is being attributed to "strong online classifieds and some marginal growth in metro TV during the pre-Christmas retail period," says Zenith Australia CEO Nickie Scriven.
Since 2011, global advertising expenditure has seen an annual growth between 4-5%. In December 2017, Zenith forecast that global ad spend would rise by only 4.1% in 2018.
Due to improved economic growth in China, and Argentina's speedy recovery from its 2016 recession; improved global advertising confidence will now lead to a 4.6% rise in global ad spend this year. Zenith says an upward revision of 0.5 percentage points is very unusual, last occurring in March of 2011.
In 2018 online advertising will occupy more than 40% of the global market share for the first time, reaching 40.2%. In isolated markets – China, Sweden and the UK – online advertising already accounted for 55% of ad spend in 2017, Zenith says this indicates there is plenty of potential for further growth in future global online ad spend. Zenith expects online advertising to account for 44.6% of global advertising budgets by 2020.
"We are now at the forefront of a transformation as brands shift budgets along the consumer journey, benefit from powerful algorithms and advanced machine learning techniques, and invest in new ecommerce solutions," says Zenith's global brand president Vittorio Bonori.
Further Reading:
Image copyright: kchung / 123RF Stock Photo