Seek's new campaign with GC2018 stars Bondi Hipster Nicholas Boshier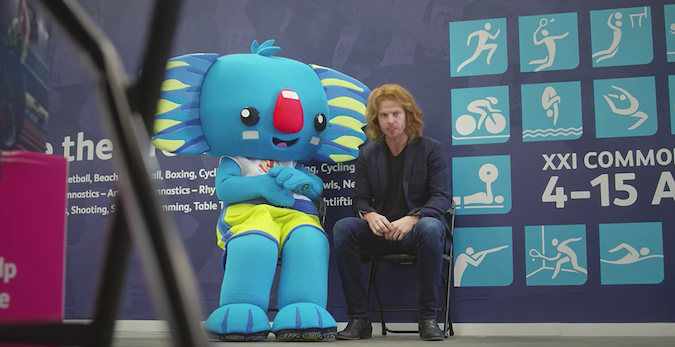 Seek's new TVC has garnered over a million views on YouTube in one week, poking fun at life coaches in partnership with the Gold Coast 2018 Commonwealth Games.
'Life Coach', Seek's newest TVC in partnership with the Gold Coast 2018 Commonwealth Games (GC2018) has received an overwhelmingly positive reception online, amassing over 1.2 million views on YouTube in one week.
Created by Infinity Squared, the campaign features Aussie YouTube creator Nicholas Boshier – of the Bondi Hipsters, Jeremy the Dud and Beached Az – as Gene Wedland, a self proclaimed motivator, entrepreneur and vibe and energy consultant. The ad follows Wedland as he explores the GC2018 offices, offering his unsolicited services as a professional workplace guru, "Am I going to apply for the job? No, I'm not. I show up for the job I want."
The campaign comes as a full three-minute TVC, and four broken down 30-second versions, of Wedland's antics as he pesters the employees of GC2018. According to the ad, Seek helped recruit the workforce of 35,000 people for this year's Games, and now it needs a life coach to support that workforce.
"Here at Seek we're all about helping people live a more fulfilling and productive working life with the Commonwealth Games workforce being the embodiment of this," says Seek's marketing director Jenn ten Seldam.
This series of ads builds on Seek's 'Why Settle?' campaign, launched with Clemenger BBDO Melbourne last year. "Our ambition here is to inspire those who recognise they are in need of a change to ask why settle?" continued Seldam.
The campaign is now live over Seek's digital and social media channels, at press time the full length ad sits at 1,211,165 views on Youtube.
Further Reading: