Sponsorship breakdown for Nine's inaugural Australian Open broadcast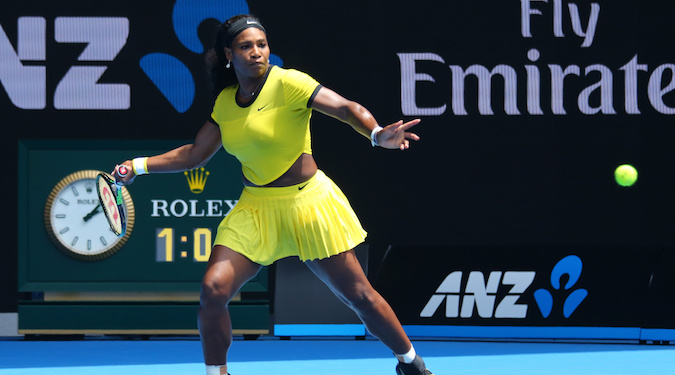 Nine has revealed the major partners and sponsors for its first ever Australian Open broadcast.
With the tournament beginning today, Nine has revealed Kia, ANZ, AGL and Uber Eats as the Australian Open's top-tier partners.
Joining the larger brands at the Australian Open this year as integrated sponsors will be Mastercard, Bunnings, Chemist Warehouse, Stan, Industry SuperFunds, Peters, Blackmores and APT.
This will be the first broadcast of the Australian Grand Slam for Nine.
In March of 2018 it secured the exclusive broadcast rights from Seven from 2020 to 2024 for $300 million. Later in June Nine and Seven arrived at a further deal, allowing Nine the broadcast rights to 2019's tournament also to the tune of $48.5 million.
"The timing of tennis and the audience demographics it delivers are a perfect fit for Nine and its advertisers," said Nine CEO Hugh Marks following the second deal.
"We're also mighty pleased to have been able to settle on a price for the additional year that is consistent with our original offer to Seven."
As far as player sponsorships, men's number one seed Novak Djokovic will be sporting a Lacoste kit for a second year in a row after his deal with Uniqlo expired in May 2017.
Replacing its leading tennis representative, Uniqlo has since picked up Roger Federer. The Swiss star dumped Nike in July after months of rumours.
After controversially playing without a sponsor in Melbourne last year, this season women's number one seed Simona Halep will be representing Nike along with the US' Serena Williams and Sloane Stevens and Russia's Elina Svitolina.
According to Score and Change, 33% of female players' clothing sponsorship will be owned by Nike in 2019, followed by Adidas (20%) and Lotto (14%). Nike will maintain a slightly smaller majority in a more sparse men's clothing sponsorship landscape at 23%, followed again by Adidas (17%) and Fila, Lacoste and Lotto at 10% each.
In an "Australian television first," according to Nine, the network will be introducing two new pieces of technology to the broadcast of the event; matrix-style, 360-degree cameras will be placed around the court to simultaneously capture multiple angles, offering a "panorama-like" experience. Nine will also introduce 'Viz Libero' technology, combining 3D replays with advanced virtual graphics to track player actions, analyse mistakes and predict future movements.
Australian tennis enthusiasts will be relieved to see fan favourites Jim Courier, Lleyton Hewitt and Dylan Alcott return to the commentator roster despite the broadcast's changing of hands.
Further Reading:
Image credit: Leonard Zhukovsky