The Marketing Academy partners with IAG to launch new alumni program
The Marketing Academy today announced the launch of its new alumni program in partnership with general insurer IAG.
Parent company of NRMA Insurance and CGU, IAG, has signed on as the founding partner to launch not-for-profit The Marketing Academy (TMA)'s new alumni program. IAG will be providing TMA with funding, resources and mentoring to support the 90 selected graduates of TMA's scholarship program.
"We're proud to play a part in enabling TMA to support the long-term development and growth of its graduates through the new alumni program," says Brent Smart, IAG chief marketing officer.
An alumni council of nine members has been convened to provide representation and support for its members, including head of strategy at Initiative Sérgio Brodsky (chairman), head of marketing at Microsoft Nathan Wilson (vice-chairman) and head of marketing communication and brand at Simplot Justin Taylor.
According to Brodsky, IAG's contribution has afforded TMA the opportunity to continue "such a brilliant program." TMA stressed that there is still work to be done and it remains open to fundraising opportunities, encouraging organisations to approach the alumni council to discuss partnership opportunities.
TMA launched in Australia in 2014, aiming to develop leadership capabilities in individuals from marketing, media, advertising and communications industries. As a not-for-profit, TMA offers mentoring, coaching and experiential learning free-of-charge to successful applicants.
Corresponding with the announcement is the release of a new logo for TMA: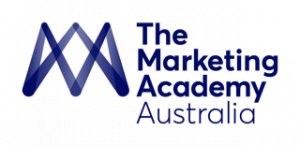 Image copyright: georgerudy / 123RF Stock Photo