Uber on high alert as Chinese competitor Didi moves to Melbourne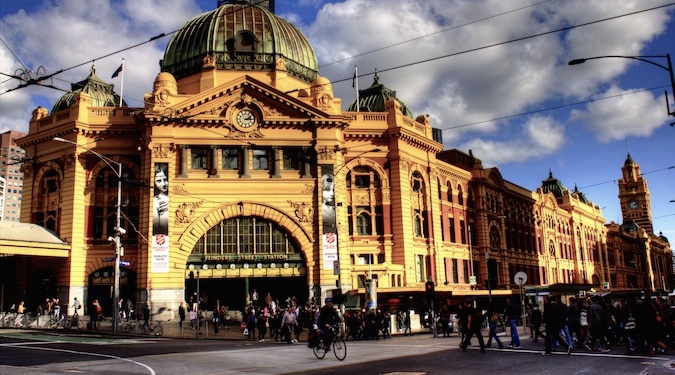 Chinese rideshare giant Didi is beginning its western expansion, starting with Melbourne.
Uber Australia will be dreading 25 June, as Chinese ridesharing platform Didi Chuxing is planning to launch outside of Asia for the first time. The company says after a successful soft launch in Geelong earlier this month, it is ready to take to Victoria's busiest streets.
Announced today, Zenith and Saatchi and Saatchi Melbourne will be taking up Didi's marketing responsibilities.
"We are delighted to be appointed as Didi's lead agency as we launch Didi into the Australian market," says Zenith Australia CEO, Nickie Scriven.
"We love to work with new-to-market and challenger brands, as they give us an opportunity to really partner with clients and prove our purpose of delivering marketing-led growth and dependable ROI."
Although the Australian public may not be familiar with Didi's ubiquitous presence in China, Uber knows its competitor very well. In 2016, only days following the Beijing Government's official legalisation of digital ridesharing apps, Didi announced it would be purchasing Uber's Chinese operations.
As of 2017, Statistica reports that while Uber had 40 million monthly users in its most successful market, the US, Didi was servicing over 100 million monthly rides in China.
For comparison, against current population statistics:
12.28% of the US' population (total 325.7 million) uses Uber,

7.5% of the Australian population (total 24.1 million) uses Uber, and

7.7% of the Chinese population (total 1.3 billion) uses Didi.
Didi will be the third company to launch a ridesharing platform in Australia since December 2017, after Taxify and Indian start-up Ola. The company founded in 2009 was valued last year at US$50 (AU$67) million.
Dillion Ye, Didi's executive director of strategy, will be assigned to head operations in Australia and New Zealand.
Ye told the Australian Financial Review, "In Australia we're making a long-term commitment to the market and hiring local talent to build a team that can leverage local know-how to customise our tech solutions."
Further Reading:
 Image copyright: svanix / 123RF Stock Photo