Tourism Fiji's latest campaign, the 'Shot of Happiness Project' via Red Havas, wants to reclaim 'happiness' in a world dominated by social media. 
For 24 hours, starting 20 March at 12:00 FJT, Fijian locals have been tasked to capture 24 unfiltered shots using classic, disposable cameras of the archipelago of 333 islands with 'zero' chances at retakes.
Social media has changed the way we live our lives. Despite social media platforms being so entrenched in our lives, a 2021 survey conducted by UNICEF-Gallup showed that both young and older people are least likely to trust these platforms. Although the hashtag #happy has over 688 million posts on Instagram, there's evidence that almost one third of people around the world do not feel happy because social media widely propagates an utopian lifestyle.
As a constructive mechanism to help people, not just in Fiji but across the world, to celebrate those little unedited joys in life and live life as it comes, Tourism Fiji's newest Shot of Happiness Project campaign is telling a compelling story of the Fijian land and its people through a series of unfiltered visuals.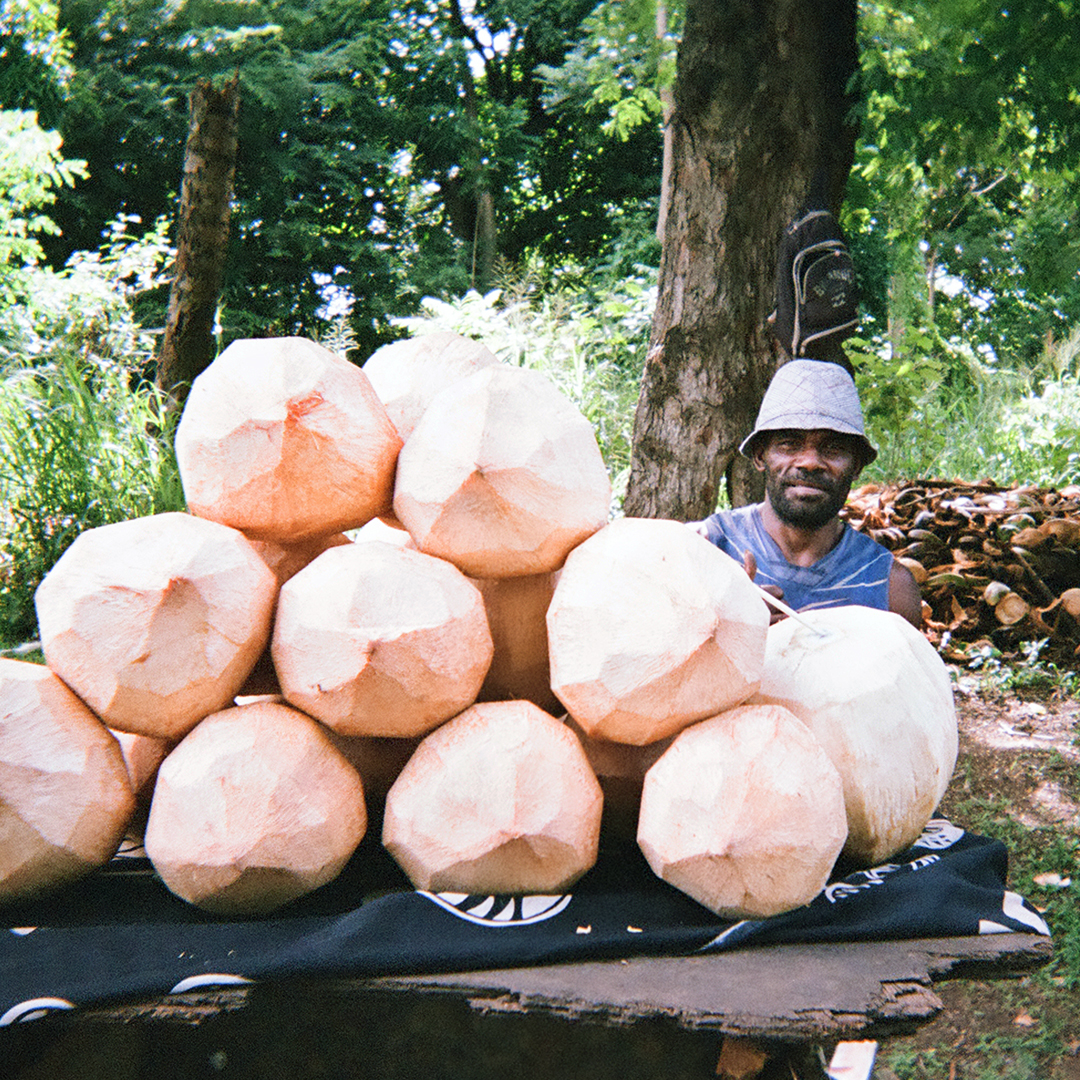 What's more is that this campaign is also "flipping the narrative" as Tourism Fiji chief marketing officer, Emma Campbell puts it, and "shares the story from a visitor's perspective".
"We know consumers are looking for meaningful travel experiences and in a world where Instagram versus reality is a culturally relevant phenomenon, the Shot of Happiness Project aims to debunk the world's perception of what happiness looks like on social media and give the world a taste of what they can see and experience in Fiji," says Campbell.
Saying goodbye to an 'edited' life
Following the successful launch of Tourism Fiji's global brand platform, 'Where happiness comes naturally', the latest campaign aims to encourage the world to rework their muscle memory to cut back on the time spent on social media and instead spark more moments of authentic happiness.
An expert in Positive Psychology, specialising in happiness, Dr Lea Waters talks about the negative impacts using social media has on our daily lives since. She says there is a desperate need to constantly draw comparison between personal experiences and the fake depictions of happiness online.
"Exposure to sunlight, connection to nature and being within a community that focuses on sharing can help us feel more stable and valuing these things over material possessions is something we can learn from Fijians, as this is what makes them so happy. With this in mind, there's no better nation suited to take the lead on changing perceptions of happiness around the world," she says. 
So far, @tourismfiji has posted some of the most genuine photos. These aim to take audiences back to a bygone era of film photography and give the world a taste of the atmosphere in Fiji. 
Executive creative director of Host/Havas, Jon Austin says, "We're thrilled to be working with the wider Havas Village to build on the 'Where happiness comes naturally' brand platform and narrative."
"We reckon the world can learn a lot from Fiji, and we're proud to be the ones who get the opportunity to shine a light on the incredible island nation and a way of life that requires no filters, effects, or multiple takes to show true happiness," he adds.
Celebrating life in its purest form