Online video 27 times more effective than banner ads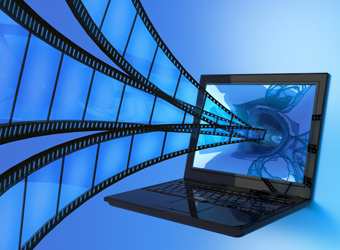 A number of studies have hinted that online video ads walk all over banner ads in terms of effectiveness, but new research from MediaMind estimates that they are in fact 27 times more effective.
The digital advertising solution provider says click-through rates (CTR) for online video are 27.4 times that of standard banners ads and almost 12 times that of rich media ads. Gleaned from a study of over 3 billion global ad impressions monitored during the first six months of 2012, the findings show an increase in consumer attention to video advertising.
Director of industry services and head of the Digital Video Committee at the Interactive Advertising Bureaux (IAB), Seneca Mudd, says the research underscores the increased importance of video interactivity for marketers and agencies.
The IAB's Video Ad Serving Template (VAST) and Video Player-Ad Interface Definition (VPAID) standards were also tested in the research. Globally, people were 10% more likely to watch an interactive video ad (VPAID) to completion than a rich media ad that includes video. The overall interaction rate for VPAID was 9.57%, meaning that one in ten people interacted with an ad while the video was playing, for example, with a game or a survey.
"As key pillars of the IAB Video Suite, VAST and VPAID allow the marketing community to drive true engagement with vital creative experiences through video messaging," Mudd adds.
Ricky Liversidge, chief marketing officer of MediaMind's parent company DG calls the findings strong evidence that consumers are keen to engage with brands via online video content. "As online video formats become more mainstream, the marketer will be free to focus on simply adjusting their video creative for any platform – TV, online or mobile ," Liversidge says.