New Pedigree 'SelfieStix' let users take the perfect selfie with their canine companion
Pedigree has launched its SelfieStix app, aiming to make selfies even more fun for dogs.
Following the success of Pedigree SelfieStix – a specially designed clip that lets users attach a Pedigree DentaStix treats to the top of a smartphone – Pedigree and Colenso BBDO have launched the SelfieSTIX app that enabling them to add fun filters to their dog's (already) perfect photo.
Similar to Snapchat Lenses, the Pedigree SelfieStix app easily converts canine companions into a cast of characters including police officers, graduates, safari explorers and cowboys. Dog owners can also expect a new release of filters around special occasions like Valentine's Day and Easter.
The app transforms the campaign and activation into a platform that can be refreshed time and time again, driving repeat purchase of the DentaStix product.
It uses a unique combination of canine facial recognition technology and machine learning to track the dog's face, which allows for accurate placing of the filters. It then lets people share their filtered selfie through social media.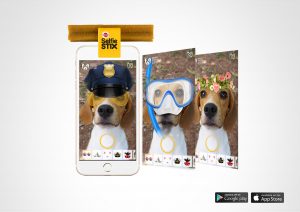 David Arcus, creative technologist for Colenso BBDO Auckland, said in a statement that the team had looked "everywhere for the tech but it didn't exist."
"So we built it," he added.
"We trained a network to recognise dog faces by feeding it thousands of images of dogs. Over time, the trained algorithm learned to recognise similar patterns across all the images – the edges of the ears, or the contrasting colours of the nose, for instance. Then whenever the dog looks at the camera, the app places a fun filter on its face."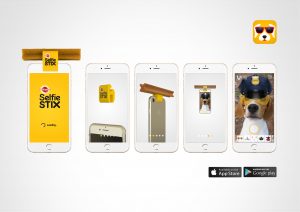 "The SelfieStix phone clip meant that people could have meaningful moments of closeness with their dogs in the form of a perfect selfie. But with the  app, it truly takes those selfies to the next level," Cormac van den Hoofdakker, brand manager of Pedigree at Mars NZ, said in the same statement.
The treats, DentaStix and app will roll out globally by March.