Seven ways to future-proof your SEO strategy for 2018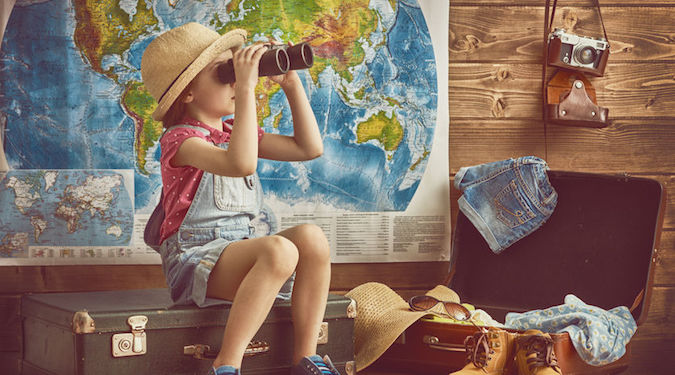 The web's changing, and so is the ways people use it. Update your SEO strategy so you're not behind the times. By Tom Donohoe.
Search engine optimisation is always changing. To stay ahead of your competitors you need to be able to shift your SEO strategy. You can expect to see mobile devices, artificial intelligence (AI) and voice search dominate the news.
But what practical steps should you take this year? In this article, I'll take you through the key trends to be aware of in 2018, and what you can do to act on them.
1. Leverage Google RankBrain and user experience signals
AI was a big topic last year. This year is no different. Google's pushing to use AI whenever it can and it's no different in search. Its machine learning system RankBrain, is its third most important ranking factor after links and content.
RankBrain helps Google better understand search queries. It runs tests on Google's algorithm to try improve the user experience for people using the search engine, measuring the success based on user experience signals like click through rate, bounce rate and time on site.
How to optimise for RankBrain:
Reduce your bounce rate
improve your click-through-rate, and
keep people on your website longer.
2. Make sure your website load speed is lightning fast
Nothing is more frustrating than a slow website, and search engines know this. Page load speed has been a known ranking factor for some time.
Until now, this has only applied to the desktop version of you website. Google has announced that starting in July 2018, page speed will be a ranking factor for mobile searches, too.
How fast is your website load? According to Pingdon, the average page speed is 3.2 seconds, while Google's benchmark is 2 seconds.
How to improve your page speed:
Reduce media file sizes
compile and minify your code
upgrade your hosting package
work with developers to improve server response, and
leverage browser caching.
3. Go mobile-First
In case you've been under a rock, mobile devices are taking over the world. It's time to take your digital strategy mobile-first.
Jump into your analytics and check your device spilt to see what part of your website traffic is mobile. And even if it's not a large part here's why you need to go mobile-first:
Google has said that more than half of all its searches occur on mobile, and
this year it will begin switching to a mobile-first index. This means it will rank your website based on how it renders and appears on mobile devices.
How to prepare for mobile-first index:
Make sure your website is mobile responsive
make sure the mobile version of the site also has the important, high-quality content, and
structured data is important for indexing and search features.
4. Prepare for voice search
A clear next step from mobile is voice search. Siri, Cortana, Alexa, Google Assistant and more are living in our pockets and homes. Voice search is becoming more prominent in daily life.
Comscore predicts that 50% of searches by 2020 will be through voice-technology. Are you prepared?
How to get ready for voice search:
Focus on answering questions
target long-tail keyword phrases
structure your pages with the question in the heading and answer directly beneath it, and again:
optimise your website for mobile.
5. Take your visitors security seriously with HTTPS
Two big names in the web industry – Google and Mozilla – have each taken measures to make the web more secure. Chrome and Safari now show 'not secure' on pages with forms when websites are not secured with an SSL certificate.
Not to mention that Google has been using HTTPS as a ranking factor for a few years now. And with this recent security push we can expect it will become more important in the future.
How to make your website secure:
Get a SSL certificate installed on your server, and
migrate by redirecting HTTP urls to HTTPS.
6. Create long form content, it wins every time
There's been a big shift in the length of content required in the past year. A short blog post is no longer going to rank well for a competitive keyword.
To rank in search engines you need to be writing long-form content that covers several topics. Research from Backlinko and Search Engine Land has shown that the top five spots on average in Google are usual north of 1,500 words.
How to write long form content:
Pick a short-medium tail keyword
cover it comprehensively in 2,000 words or more, and
break it up by sub-topics: aim for six to eight.
7. Focus on content and links: they're not going away
They are here to stay. With all the new trends that come and go in the SEO world, the foundation will always be content and links.
Google has confirmed that content and links are its top ranking factors. Without great content you will never get high-quality links. And without high-quality links you won't rank for competitive keywords.
Tom Donohoe is a digital marketing consultant.
Image copyright: choreograph / 123RF Stock Photo