Qantas Loyalty is Australia's most valuable program based on sharemarket performance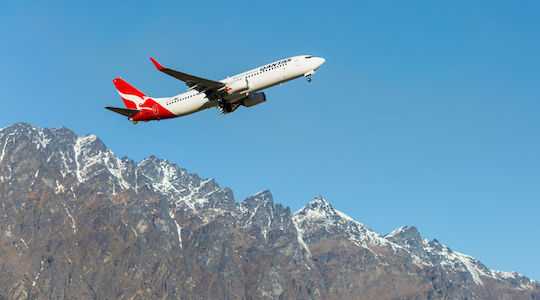 Qantas Loyalty is the top rated Australian program based on its performance and portion of income and share value it adds to the organisation.
'Where's the value in loyalty programs', conducted by Deutshche Bank and Directivity, evaluates 205 ASX listed companies with 428 different types of loyalty programs to examine whether there is a correlation to the type of loyalty programs operated by a company and its share price performance.
The report breaks loyalty programs into three categories:
A. Pure loyalty program:

Defined as those with a collecting mechanism, eg. points collected to redeem rewards or benefits, or dollars accumulated to receive vouchers or savings. Generally a branded program, may have a card and other member benefits. Engages with members and their buying behaviour and transactions.

B. Rewards, recognition or benefits program:

Defined as those that have no collecting mechanism such as points, but do have many and varied member benefits including short and long term discounts, and members only offers. Also could be branded. And,

C. Simple email list/benefits program:

Defined as those simple in structure with mainly just email data capture and no marketed benefit set. Not a named and branded program.
64 of the top 205 ASX-listed companies have a loyalty program of some sort. Of these brands, there are 49 type A programs, 68 type B programs and 311 type C programs on offer.
According to the report, companies with type A programs generally outperform those with type B programs, who in turn outperform those with type C programs.
The top performing organisations with type A loyalty programs and a 'buy' rating from Deutsche Bank, in order, are:
Qantas Airways,

Flexigroup,

Westpac,

James Hardie Industries,

Star Entertainment Group,

National Australia Bank, and

Macquarie Group Limited.
Qantas Loyalty contributes around 9% of group revenue and 20% of operating income for the national carrier. The program has been a solid performer, and if Qantas Loyalty were to be valued as a separate entity, the report expects the program could be worth between $5 billion and $5.3 billion.
It also suggests that Qantas Loyalty constitutes around nearly 85-89% of the current QAN stock price. Deutsche Bank's analysts explain their reasoning in the report: "QAN Loyalty, being a type-A program, contributes around 9% of group revenue and 20% of the group's operating income. The performance of the division has been solid throughout and remains one of the most profitable businesses for QAN.
"If we were to value Loyalty as a separate entity, we believe could be worth between A$5 billion and $5.3 billion based on an one year forward EV/EBIT of 12.6x or a PE of 18.9x in line with peer companies. This implies that Qantas Loyalty constitutes around nearly 85% to 89% of current QAN stock price and 60% to 64% of our target price. In other words, what this means is that the core business of QAN is valued at discount compared to its global aviation peers. We continue to rate the stock a 'buy' with a target price of A$4.45 per share implying a 42% upside to current trading levels."