SingTel's ad tech acquisitions 'a good bet' says analyst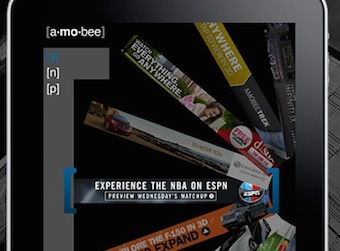 SingTel-owned digital advertising company Amobee announced the acquisition of cross-channel digital advertising company Adconion and digital content intelligence company Kontera yesterday. It's part of Amobee's stated aim to become a one-stop digital advertising platform.
Adconion, including Adconion Australia, will be acquired at a valuation of US$235 million. The consideration payable is approximately US$209 million, excluding debt. The valuation and consideration payable for Kontera is approximately US$150 million. The acquisitions are subject to certain conditions being satisfied and approvals obtained.
Allen Lew, CEO of Group Digital L!fe and chairman of Amobee, says SingTel's relationship with 500 million customers is a big advantage: "The SingTel Group has significant scale and customer relationships with over 500 million mobile customers, as well as intelligent networks, billing capabilities and extensive touch points.
"Together with Amobee's advanced digital marketing technology and solutions, we will create relevant and innovative marketing campaigns across multiple channels for brands and advertisers. These acquisitions will further differentiate Amobee and help solidify its position in the digital advertising market."
Clement Teo, a senior analyst at Forrester, says the acquisitions are a solid move, but only time will tell how SingTel uses them: "Mobile and digital advertising are the engines of growth for advertisers. As more users get locked in a 'contextual mobile moment of need', the opportunity to insert highly personal, contextualised advertising will be the goal for all brands. SingTel has made a good bet, but it remains to be seen how it will use the new digital tools to add value for its clients."