Smart beacons beckoning: why they're a mobile marketer's dream innovation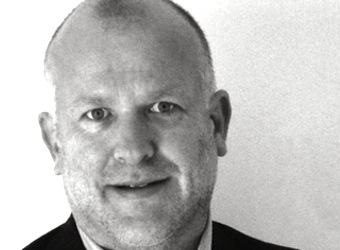 They're under-hyped, but could be a mobile marketer's dream innovation, writes Joe Barber.
The mobile industry, in respect of marketing tools, has on the whole remained reasonably static. Technologies have improved, as has the understanding of brands in leveraging omni-channel strategies to encompass mobile, but true innovation or the next 'game-changer' has seemingly taken a long time.
Mobile apps in 2013 continued to dominate the advertising landscape with in-game advertising seeing the highest growth. Brands continued to develop custom apps with most failing to attract sufficient uptake or create stickiness beyond the first few uses by a consumer. Despite this, new apps continued to flood the online stores and developers continued to find new and engaging multimedia experiences to attract traffic.
Mobile messaging with SMS and the multimedia MMS version has continued to see growing adoption and success with MMS achieving open rates and conversion rates far exceeding SMS. Australia adopted MMS long before the US, which is only now starting to see new players with MMS, and their own hybrid rich media messaging formats. Maybe this will see a new surge in Australia with brands adopting MMS due to the success now being experienced in the US markets. Irrespective, SMS and MMS is still one of the best ROI strategies for mobile initiatives overall.
But where is the innovation? The 'wow' factor? What's changing the way consumers think and driving interesting advertising executions? There are some immersive and well-designed apps like Dick Smith's, and there are interesting messaging solutions, but nothing that's creating the water-cooler chat fest. Responsive web design has certainly made it easier for sites to deliver effective information at multiple device sizes, but has added a host of other challenges in performance and response times. The solution for this is coming – I've seen it – but it still isn't that over-hyped, latest and greatest new innovation.
Proximity marketing 
Many years ago, some very forward- thinking individuals started leveraging Bluetooth for proximity marketing. As your device moved into a field of detection of a Bluetooth base station, it would receive a push message – unsolicited and without any kind of opt-in. These messages avoided being classified as spam as the devices communicated with the handset ID and not the person or mobile number – a very grey line, but it seemed to be accepted. Bluetooth for proximity fell out of favour rather rapidly. iPhones would only pair with audio devices and consumers didn't have Bluetooth enabled for a variety of reasons. Then came along the promise of NFC (near field communication) as the alternative for proximity and payments further pushed the relatively expensive Bluetooth options into the history cupboard.
NFC for many years seemed like the best solution if only vendors and telcos would embrace it. Telstra ran some trials three to four years ago in Melbourne using NFC-enabled phones for micro-purchases and many early adopters tried to create solutions. For NFC, you need the phone to have the necessary hardware and it requires a special SIM card. But with the continued delay in NFC adoption by vendors, the ambiguous positioning of Apple with continued lack of iPhone NFC support, the associated costs and consumer retrofit issues, the idea of proximity marketing again falls to the visionary or to complex and expensive solutions.
Free in-store Wi-Fi offers some capabilities to track and monitor customers and, for those that opt in or register, it can be used to deliver a basic form of proximity solutions. But the costs and solutions' complexity relegate this to a big department store or shopping centre solution. Don't entirely dismiss this, as there are some amazing benefits, such as hijacking competitive product searching, but it isn't easy to implement.
Almost in stealth Apple released iBeacon. It's a low-energy Bluetooth 'device' that can be used for proximity applications such as coupons and other 'instant gratification' targeted vouchers. It can also be used to track and measure, and can provide on-premises functions like shopper path tracking, browsing latency and other push options. It's being referred to by some as 'indoor GPS (global positioning system)', but, despite being able to provide the 'indoor' location information, it is not GPS-based and not restricted to indoors.
Enter the iBeacon
The iBeacon is a significant innovation that's travelling under the radar. The iBeacon delivers to mobile marketers a way to personalise and transform the shopping experience. A consumer will walk into a retail store and their shopping list will transform into an interactive map that guides them through the store to relevant items and personalised deals.
Westpac announced earlier this year it was exploring the adoption of the iBeacon, but it overshadowed the announcement with its discussion of Google Glass innovations. Despite the relatively quiet entry into the market, the iBeacon and similar low-emission Bluetooth beacons will potentially be a mobile marketer's dream innovation for 2014 and beyond. The implications are significant and the opportunity to retrofit lacklustre on-device apps could see some amazing consumer benefits and retailer insights.
In October last year, support for iBeacons was one of the little-mentioned new features in Apple's new iOS 7 operating system. Almost every tech writer and analyst ignored this titbit. Even Apple didn't get too excited and barely mentioned iBeacon as being part of the new OS's super powers. It turns out, however, that iBeacons could completely kill the market development of NFC, as Apple has refused to engineer its devices with NFC and now Android 4.3 onwards has supported the technology on which iBeacon is based, Bluetooth Low Energy (BLE).
There are a number of firms now emerging with hybrid iBeacon-style devices and sophisticated marketing platforms such as Estimote, BlueCats and Nomi, and, sure enough, there will be some amazing Australian innovations coming quickly on their heels. BlueCats are interesting as they talk about encryption, checkpoints (similar to some NFC-type applications) and being able to prevent iBeacon hijacking!
For under $10 a unit, iBeacons are emerging that are less than five centimetres square and two centimetres thick and can be detected from ranges of between 30 centimetres and 30 metres. Some designs are more creative, looking like half a squash ball, in a range of colours.
As their popularity increases, iBeacons in all forms will be available to deploy around retail stores, outdoors, pathways, shopping centres and even at markets. iBeacons work in reverse to early geo- fencing and location-based systems. They don't detect the presence of the phone and then act, but instead the phone detects the presence of an iBeacon and relevant apps, then reacts based on the code or serial number of the iBeacon. So it's far less intrusive and far more flexible.
iBeacon applications are starting to emerge in a wide and diverse set of applications. In December, all US Apple stores were fitted with iBeacons, and Apple filed a patent claim for an iBeacon-based restaurant system. Around 150 supermarkets in the US deployed iBeacons to push promotions and coupons. These coupons can be specific to a brand or food group with a range of one metre or the entire store, rewarding regular shoppers. Exciting flexibility!
The massive Las Vegas trade show in January, CES (Consumer Electronics Show), used iBeacon as a publicity stunt to create a treasure hunt and reward the first three people to pass all the iBeacons within theshow. Major League Baseball is testing iBeacons for automated check-ins, videos related to location, ticket availability, and discounts and coupons. Other firms, such as Macy's, are also utilising iBeacons. Their growth and specific applications will grow rapidly over 2014.
A note of warning: before spending a lot of money: make sure you watch the space to ensure you back the right horse, Apple's iBeacon or third-party BLE devices. There are sure to be varied standards, various operational types and incompatible apps and beacons. Some have small processors, which enable more immediacy with processing, but compromise on price and battery power. Others use a couple of AAs, while some use coin batteries.
It's an incredible development in mobile marketing and delivers all the promises of the old Bluetooth innovations, but at far lower costs and with far simpler implementation into a consumer base that is far more educated on app downloading and usage. Overall, it's an exciting revolution for mobile marketing.