The ads of Super Bowl 2017: celebrities, social messages and big budgets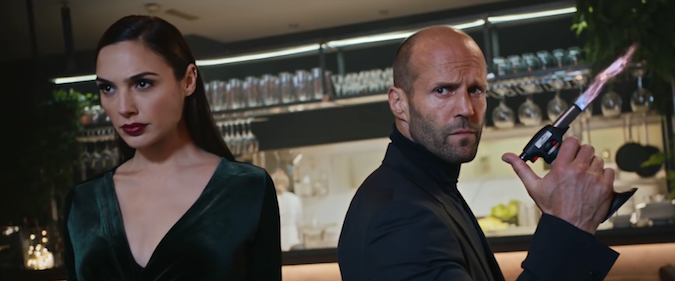 It's one of the biggest events of the global advertising calendar. With up to 120 million viewers in the US alone, the event has seen the creation of some commercials which have transcended football to become pop culture classics.
Here are this year's Super Bowl commercials in one place.
T-Mobile
Justin Bieber explores the history of touchdown celebrations in 'Unlimited Moves'.
Buick
Starring Cam Newton and Miranda Kerr.
Kia
'Hero's Journey' commercial for the new Kia Niro starring Melissa McCarthy.

Bud Light
The beer brand brings back dog mascot Spuds McKenzie, in ghost form.

Bai
The drink brand's ad stars Justin Timberlake and Christopher Walken.

Snickers
Hulu
The on-demand streaming platform's 30-second spot for its dystopian original series The Handmaid's Tale based off the Margaret Atwood novel is its Super Bowl debut.
Wix.com
The action-packed third Super Bowl spot for the cloud-based web development platform stars Jason Statham.

Tiffany & Co
Starring Lady Gaga, not only is it Tiffany & Co's first Super Bowl Commercial, it's the brand's first TV spot in 20 years. Here's the teaser.
H&R Block
This commercial is narrated by John Hamm and announces that the brand will be using IBM Watson on clients' taxes.

Lexus
Joining the Super Bowl for the third time, Lexus' ad featuring LS and LC vehicles stars Minnie Driver as the new 'voice of Lexus. Here's the extended cut.
KFC
The Super Bowl debut for KFC advertises their new product Georgia Gold Honey Mustard BBQ.
Intel
New England Patriots quarterback Tom Brady stars in this one. Intel released the ad before the Pats made the Super Bowl, so it's lucky for the brand that he will be playing in today's game.

Coke Zero
'Snail's House' features a snail drinking some Coke Zero then having a party inside its shell.

Sprint
'No need for extreme measures just switch to Sprint,' features a father faking his own death to get out of his Verizon contract.

Audi
The 'Daughter' commercial features a feminist dad thinking of a hopeful future where his daughter won't be valued less than the men in her life.

Wendy's
The 'Cold Storage' ad delivers the tagline 'don't settle for frozen beef,' and features an 'Othr Guy' drying frozen beef with a blowdryer.
Busch
The Anheuser-Busch InBev's brand will make its Super Bowl Debut this year.
Michelob Ultra
The beer brand's ad features a fitness-focused message and the theme tune from Cheers.
Nintendo
Nintendo makes its debut with this ad for its new system Nintendo Switch.
Top Games USA Inc
The mobile gaming company's ad for its game 'Evony: The King's Return.'
Squarespace
Starring John Malkovich trying to buy the domain name johnmalkovich.com

GoDaddy
'The internet wants you' is the first commercial in a year-long campaign for the web hosting company.
Mr Clean
'Cleaner of your Dreams' features a 'sexy' CGI man doing some housework before delivering the tagline 'you gotta love a man who cleans.'
Febreze
This ad celebrates the 'Halftime Bathroom Break' says "I love you halftime bathroom break, but sometimes you stink."

Skittles
'Romance' stars a whole family, a dog, a policeman and a gopher.

Yellow Tail Winemakers
The Australian winemaker is very popular in America. This commercial is the first time a wine brand has featured in the Super Bowl in 40 years.

LifeWTR
The premium water brand's first Super Bowl spot features a song from John Legend.
Avocados from Mexico
The secret society discusses various conspiracy theories and the leaking of secrets, including #AvoSecrets.
World of Tanks
In this ad for the mobile game, a tank barges in through the wall of a 'housewives' style reality TV argument.

Michelin
'When it matters most.'

National Geographic
The trailer for the new series Genius features Albert Einstein playing Lady Gaga's 'Bad Romance' on violin

Honda
The ad features school yearbook photos of various celebrities, with voiceovers by the guest stars.

TurboTax
This one is a play on the Humpty Dumpty storyline.

A 10 Hair Care
This ad begins with "America, we're in for at least four years of aweful hair. So It's up to you to do your part."

Persil ProClean
"Science Guy" makes a mess.

Tide
Starring Patriots tight end and Jeffrey Tambor.

Wealthsimple
Ping Pong

---
Check out the ads of Super Bowl 2016 here »
---