Sydney craft brewery victorious after two-year trade mark battle with SABMiller
A 
Sydney 
craft brewery has won a trade mark dispute against multinational SABMiller after the small brewery attempted to trade mark its beer brand name.
Sydney craft brewery Wayward Brewing Company has emerged victorious from its battle with multinational brewer SABMiller to register its trade mark 'WAYWARD' as a beer brand in Australia.
The craft brewery has been engaged in a two-year dispute to register its trade mark, against SABMiller India, a subsidiary of the global brewing giant SABMiller.
Wayward Brewery founder Peter Philip applied for the name 'WAYWARD' under the Trade Marks Act 1995 in category 32 (beers and non-alcoholic beverages). SABMiller India opposed the filing on the grounds that the Wayward brand would be confused with its brand Haywards, a popular beer in India.
READ: Small brands, big impact: why craft beer is top of the hops »
Philp says SABMiller India claimed a long list of grounds in their opposition to his application to register WAYWARD in Australia. "In evidence they relied upon reputation in their brands 'Haywards 5000′ and 'Haywards 2000′, asserting that Wayward Brewing's use of WAYWARD for beer would confuse consumers in Australia," he says.
IP Australia ruled this week that SABMiller India's points of opposition were unsupported, ruling that insufficient reputation of the Haywards brand had been established in Australia and that deception or confusion was unlikely.
IP Australia will now allow the WAYWARD trade mark may be registered in Australia, and awarded costs against SABMiller India, the second largest brewer in India.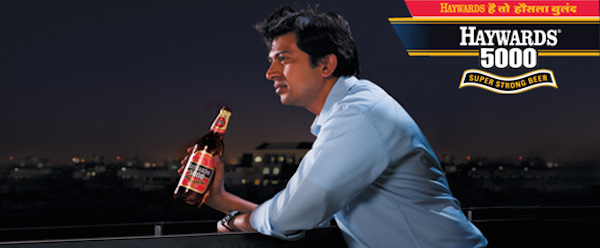 "Maybe they thought that a little guy wouldn't stand up to them, but I always knew we were in the right and I wasn't going to give up without a fight," says Philip, Wayward Brewing Company's founder and head brewer. "We always believed that the opposition was totally without foundation as our WAYWARD trade mark is completely different in sound, appearance and meaning to their brands.
"It is a great feeling to be finally vindicated in our victory but it has cost us a lot of time, money and stress wondering whether this massive global brewer was going to force us to change our brand and start all over with a new name. For me it was always personal as I have put my heart and soul into building this business."
READ: Case study: The Perfect Lager Project – inside the award-winning campaign »
The brewery produces beer types that are rare in Australia and such as a Bavarian Keller Bier and a blended European tradition of the French Saison style with Japanese hops and Chinese Jasmine Green Tea. The brewery also produces one of the strongest beers brewed in Australia, its 'Devil's Advocate Eisbock' at 13% ABV.