Taking control of your complex campaigns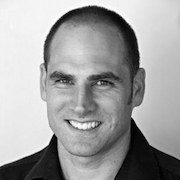 With brand campaigns becoming more complex, there's more chances for problems to arise. Dave Veronese, CIO, House of Travel, explains how they have responded to this challenge at New Zealand's largest chain of independent travel agents.
With the growing complexity of integrated marketing campaigns across a range of different media, such as mobile and online, it's more important than ever to be flexible when things don't go according to plan.
Let's talk about that for a moment – the plan. The very word is comforting because it suggests that things will run smoothly and will help achieve our goals. But if there is anything I have learned from my time working in travel, it's that you must always expect the unexpected, and be ready to resolve any situations to rapidly regain control of them.
Much the same as technology has become central to consumers and business, it has become central to marketing. As consumers increasingly shift online, brands have become inundated with data and are looking for ways to capitalise on existing technology to produce better and more exciting marketing campaigns while improving customer experiences.
Speaking from personal experience at House of Travel, a common challenge brands face during digital campaigns is that crucial gateways such as URLs become broken, while sites can also be slow when too many people are trying to access it at the same time. This means users cannot access key promotion content – unsurprisingly resulting in unhappy customers, which can often impact business results.
Coupled with the rise in mobile marketing, one way businesses can quickly address any issues relating to their brand campaigns is by implementing IT solutions that enable better control of the applications powering the sites consumers regularly engage with. Its technical name is an application delivery controller (ADC).
To get technical for a moment – ADC technology allows us to optimise, secure and better control all enterprise services across the business. For marketers, ADC is a great tool for being able to rapidly optimise and scale up your IT systems during a campaign launch so that it works seamlessly for all users visiting your site, or to rapidly make edits to your campaign content. What's more, an effective ADC provides visibility into consumer insights including behaviour, devices used and site performance from the customer's point of view so marketers have the information they need to provide the best online experience for their users.
To turn the proverbial frown upside down, we implemented ADC technology from Citrix – Citrix NetScaler – at House of Travel to regain control and maintain flexibility for future marketing campaigns. Since rolling out the Citrix solution, we have been able to respond to issues quickly and come up with a solution promptly – whether it is pre-caching new content, rewriting headers, fixing URLs, or ensuring the website runs as smoothly as possible.
The ultimate goal of any marketing campaign is to increase sales through maximising consumer engagement with your product or service. In the context of online marketing, what better way to facilitate interactivity than take steps to address mistakes before it affects the user experience? We should always be proactive, not reactive.
This kind of back-end technology has had a positive impact on our marketing efforts at House of Travel – no doubt it has on many businesses. The Citrix Netscaler solution deployed has delivered big results, and we hope by providing our customers with a great experience from the outset, it sets the tone for the holiday they booked through us.