Ten in exclusive talks for cricket rights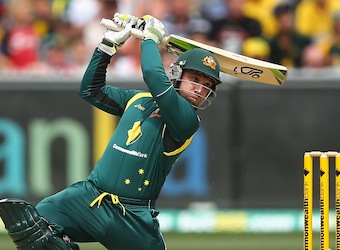 Network Ten has entered into a period of exclusivity with Cricket Australia, that will last until the end of the month, for the media rights to the sport. The exclusivity window locks out other bidders from negotiating with Cricket Australia.
It is reported that Ten is offering to pay $350 million over five years for rights to all forms of cricket which will amount to roughly $70 million annually, quite a jump from the estimated $45 million that Nine is said to have paid for its seven-year deal. Ten's offer will cover Test cricket, limited-over internationals and the domestic Big Bash League.
The Big Bash League has only appeared on subscription television channel, Fox Sports, but Cricket Australia is reportedly keen on airing some games on free-to-air channels.
The Seven Network is also said to have thrown its hat into the ring, prior to the exclusivity period, reportedly offering $320 million for all rights. The Australian has reported Seven has also presented three other options including separate offers for the Big Bash League, currently held by Fox Sports, One Day Internationals and International Test matches.
Though Ten is making a strong case in obtaining the rights, Channel Nine still has the right of last refusal, meaning the network has the right to see all other offers made by rival networks and the option to match them.
Yesterday The Australian also reported that Telstra was no longer vying for Cricket Australia's mobile and digital content rights, increasing the likelihood they could end up in the hands of a free-to-air broadcaster.
Cricket Australia is hoping to finalise a broadcasting deal by mid June.