The age of brand, agency and customer collaboration: four ways to translate marketing visions into engaged customers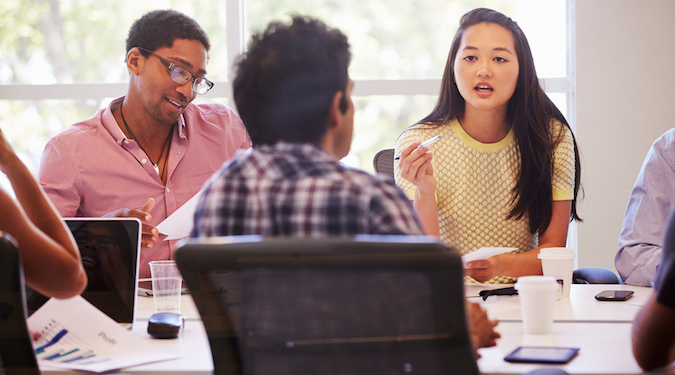 Sponsored content: This article was commissioned by Oracle Marketing Cloud to inform readers they can download a free copy of 'The age of Brand, Agency and Customer Collaboration: four keys to success in translating marketing visions into more engage customers.'
---
A report by Forbes Insights, 'The age of Brand, Agency and Customer Collaboration,' offers four ways to successfully translate marketing visions into more engaged customers.
Key findings from the report show recognition of the changing nature of the industry, but difficulty in collaboration between brand and agency counterparts to create successfully targeted content.
Other findings include:
60% of brand and agency executives say their roles and responsibilities have changed significantly over the past two years,
48% of marketing executives say evolving brand and agency roles are making successful collaboration more difficult,
36% of the stakeholders say their organisations aren't highly effective at collaborating with brand/agency counterparts to translate a marketing vision into a targeted, cross-channel program, and
38% of respondents don't effectively create and deliver timely content tailored to specific customer personas.
When asked to name reasons for experiencing these difficulties, 28% of respondents reported 'not enough reporting of results to help us gauge effectiveness of programs,' 26% said 'lack of training and skill development for fully utilising marketing technologies, and 25% said 'addressing different requirements in each of our global markets.'
Other responses included:
Organisational siloes that inhibit communications and information sharing (21%),
ineffective or outdated technology (21%),
cultural differences (21%),
overly protective attitudes about intellectual property (21%),
lack of commitment among all team members (18%), and
no direct access to marketing systems, such as CRM and marketing automation applications.
So while about one in five of respondents mention outdated technology and lack of access to marketing and CRM, it is perhaps encouraging to note that 57% of respondents will make new technology investments in the new year, and 62% of are satisfied or very satisfied with their digital marketing systems.
The four keys to success in translating marketing visions into engaged customers surround:
1. Successfully mine all rich sources of data
Attribution is essential for understanding success, and measuring which campaigns and pieces of content are delivering the best results. The report recommends tagging media used in each campaign, to "help understand who is clicking on the ads and what they do as a result. Ultimately we can then tell if they have made a purchase, which puts us in a better position to track the efficacy of the strategy that we implemented," says Lisa Donohue, CEO Starcom USA.
2. Capitalise on the latest technologies for understanding customers and managing marketing programs
Respondents understand that the latest digital technologies are powering marketing efforts for agencies and marketing organisations alike. "Technology must be at the heart of any agency. We've built a complementary talent pool around it. The cross-pollination has created a new DNA of experimentation to test concepts and technologies," says Jeff Cheong, president of Tribal Worldwide Asia.
3. Enhance professional and personal skills
New industry demands mean agencies and brands need new skills to be successful. "What makes a stellar head of marketing today is someone who not only has the marketing skill-set but who can also flex across technology and product/merchandising," says Patrick Adams, head of consumer marketing, PayPal North America.
4. Balance local and global imperatives
For marketing executives whose brands have a global reach, attention to regional differences is paramount. "There are overarching goals in each region that we want to focus on, however, everything we do within the regions must reflect the needs of that regional," says Adams.
The report contains data derived from a global survey of 255 executives across a wide range of industries and functions.
_
Click here to download a free copy of 'The age of Brand, Agency and Customer Collaboration' »