Election 2016: the $100 million battle has started positively (mostly)
Political marketing expert David Waller looks at the election advertising campaigns of the major political parties as the campaigns for the 2016 Federal Election kick off.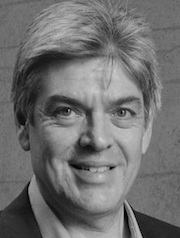 Everybody hide, the 2016 election is here!
It's going to be a long one, with a 55-day campaign, and there are already estimates that $100 million will be spent on political advertising. This will include advertising on various media including online, television, radio, newspapers, direct mail, pamphlets and street posters.
During elections, advertising can be a useful tool for the political parties. The objectives of political advertising can include promoting awareness of local candidates, the leaders and the party in general. Or raising, explaining, summarising, emphasising and reinforcing a particular policy or issue of interest to voters. And, of course, attempting to win votes.
The strategic use of advertising for agenda setting of issues can play an important role in identifying an issue when the party wants, and possibly encourage news, online, talkback, and word of mouth discussion. Even though the advertising alone might not change a voter's vote, it can be an influence that can strengthen the reason for their voting decision, or for swinging voters to question whether the original decision to vote for a particular party is correct as the campaign continues.
–
RELATED: Australians were hooked on social before the 2013 election »
–
The advertising can help polarise voters' assessments of the candidate, either reinforcing liking/positive views by supporters, or annoyance/negative views of the supporters of the opposing party. This can be important in swinging seats. So far the main parties have begun their campaigns with positive ads.
The ALP has a very positive ad with '100 Positive Policies:'
https://www.youtube.com/watch?v=1wuaOQ5Ge6A
While the Liberal Party plans on showing its plan, in 'Our Plan for a Strong New Economy:'
https://www.youtube.com/watch?v=BRYERUp5pPU
But this didn't last for long as the Liberal Party moved to the negative attack by connecting the issues of boarder protection, alliance with The Greens and the previous Labor government.
'Two days of the same old Labor'
https://www.youtube.com/watch?v=sg5SYi6d1OY
'Same old Labor'
https://www.youtube.com/watch?v=R6HJKS81wHg
With five weeks until the election day, it seems that there is a long way to go in this campaign.
_
David Waller is a senior lecturer in marketing with UTS Business School. Before joining the university sector, he worked in the banking and film industries. His PhD thesis looked at political advertising.
---
* * * * *
Purchase a subscription for marketing campaign case studies from Australian government departments and successful brands
* * * * *