Watson is IBM Marketing Cloud's 'killer app'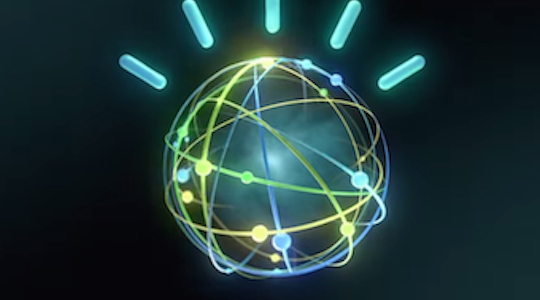 With a news of new solutions and features, IBM has firmed up its two key differentiating factors: a focus on integration and the power of Watson.
IBM has launched an expanded set of features and given a glimpse at what marketing technology workflows enhanced by cognitive computing could look like.
At its Amplify convention last week, IBM showed off new and potential features of its marketing products – including Marketing Cloud and the non-cloud Marketing Software suite – to an audience of marketers, merchandisers and ecommerce professionals.
The potential of Watson as an assistant to marketing technology users was demoed to an enthusiastic response. IBM is infusing cognitive technologies into the tools that practitioners work with currently to help companies deliver more complete customer experiences.
Watson appears set to play a very important role as IBM Marketing Cloud looks to differentiate from competitors. To this end, the company is also focusing on integration, with much recent focus on unifying the design language across the different products within Marketing Cloud and Software.
The new offerings will leverage cognitive computing's ability to understand, reason and learn over time and in the end provide users with in-the-moment recommendations. 
One new feature IBM is announcing is Real-Time Personalisation, part of the IBM Marketing Cloud. Real-Time Personalisation is used to set rules for the arrangement of content on webpages. It uses what's called 'Cognitive Rule Adviser' which learns, advises and suggests the offer and message that should be shared with each visitor. It can then optimise itself by learning which segments are responding best to each variation.
_
RELATED: IBM Watson goes to work in the customer service department »
_
IBM also announced new cognitive technologies in its Commerce Insights product. This gives merchandisers a real-time view of how products and categories are performing. The new cognitive-powered capabilities allow a site to automatically arrange products on a web page based on current demand and inventory and can adapt the sequencing as sales and inventory levels change.
Commerce Insights is also getting cognitive computing in its anomaly detection capabilities. This will mean teams are automatically alerted to significant spikes and dips in sales and presented contributing factors such as inventory, promotional event and channel activities. IBM says social sentiment and competitive pricing are on the way for this, too.
For example, Commerce Insights alerts the merchandiser that inventory on a particular SKU is running low. Through its cognitive category sequencing capabilities, it automatically re-arranges products on the page so the items with low inventory levels are dropped down until new shipments are received. Or, it may identify that an SKU is not selling as projected and automatically discover that the issue is caused by a shift in competitor pricing. With this insight, Watson will recommend the retailer lower their offering price and shows what the resulting margin will be so they are prepared for a sudden surge in sales.
In all the demos and conversations around the use of cognitive computing, IBM was careful with how it framed Watson. It certainly wants marketers to see the technology as being able to enhance, rather than replace, their roles. As an 'assistant', Watson certainly has the power to simplify those mundane, time consuming tasks involving data sets and asset management.
For example, one scripted demo of a future capability showed the user of a journey design app having a conversation with Watson in a chat sidebar. Watson's role was like that of an assistant who could quickly segment data sets, search a media library and recommend headlines, copy and images for a digital advertisement. Importantly, the user was never given a single suggestion, but a set of three, so she always makes the final call.
_
The author of this article attended IBM Amplify 2016 as a guest of IBM.
---
* * * * * 
Upgrade to Marketing Pro for expert guidance on marketing technology decisions and more.
* * * * *