The Fashions on the Field rebrand that saved a fan favourite
Racegoers were happy to post photos of themselves on social, but not to parade on a catwalk in front of judges and other punters. Here's how Melbourne Racing Club revitalised the experience to boost Fashions on the Field entries.
This article originally appeared in The Experience Issue, our February/March print edition of Marketing magazine. 
Campaign: Westfield Style Stakes
Client: Melbourne Racing Club
Agency: Neonormal
Background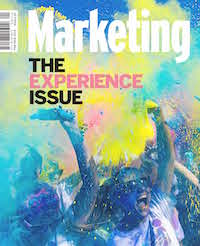 It may not be the first race of the Spring Carnival, but for the foodie, the fun and the fashion conscious, the Caulfield Cup is when things really kick off each year. In its 2016 event review, Melbourne Racing Club (MRC) left no stone unturned in its quest to reinvigorate the style pillar of its brand.
'Fashions on the Field' has been a staple of race days for as long as we can all remember. It drives publicity, interest and ticket sales for the event, and is an important part of the effort to position the Caulfield Cup as comprising multiple pillars – entertainment, fashion, food and more. It also has a knock-on effect for ongoing membership numbers. 
But times have changed since the first competitions to find the best dressed more than 50 years ago, and both entries and engagement had begun to fall fast for MRC. The format needed a shake-up, and quickly.
Objectives
MRC challenged Neonormal to take a fresh look at the fashion and style experience on course. How could we transform it from predictable to original and fresh? Seventeen- to 30-year-old 'social explorer' females were our primary target, but we absolutely couldn't forget the rest. Men and women alike, from 18 all the way up to 50-plus were telling us that they had felt disconnected from the current offering.
So what did success look like? Measures were twofold: increased engagement and positive sentiment across the whole spectrum of MRC's target market, as well as a 50% increase in entries. 
Strategy
Previous research conducted by MRC and another agency partner told us not only that racegoers were disengaged with the current delivery of 'Fashions on the Field', but why. Their insights demonstrated an ironic truth.
While racegoers were happy to publish photos of themselves online to a potential audience of thousands, the idea of parading on a catwalk in front of an audience of judges and other race-goers was enough to make some shudder. In addition, that audience felt strongly that race day is all about creating moments and memories with friends, and that the current experience could be quite isolating.
They didn't want to go it alone.
These factors, combined with the belief that the experience was only accessible to some, led to a need for change. It was clear that our approach needed to revolve around delivering an experience that was accessible and inclusive, with digital amplification at its core. How could we make our racegoers feel like a million dollars throughout the experience, encourage them to get involved with friends, and share their experience online with those who couldn't be there?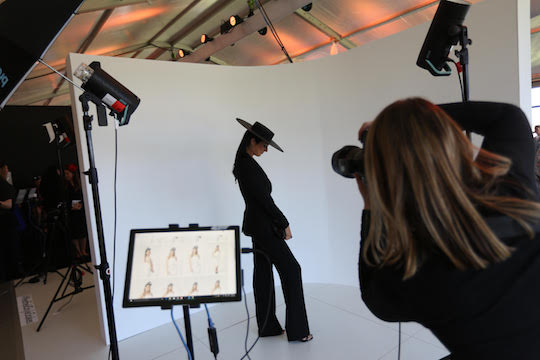 Execution
All the insight led to one clear vision. 'Fashions on the Field' didn't just need an experience shake-up; it needed an entire rebrand. And so the 'Westfield Style Stakes' was born, a truly inclusive fashion experience for racegoers in the social age. We therefore created a once in a lifetime photoshoot experience, which was truly personalised from start to finish.
Inspired by the insight that some of our audience found 'Fashions on the Field' daunting, we reimagined our entry mechanic, working with MRC to identify four distinct categories of racegoers – lads, ladies, to professional milliners and 'squads'.
What did this mean? Everyone had a chance to shine – from those who preferred to go solo, to those who wanted to share the spotlight with their squad, right through to the loyal milliner crowd.
Racegoers selected their preferred category and made their way to the luxurious touch-up station, where professional hair and make-up stylists were on hand to make sure that they felt like a million dollars. Once they were camera-ready and feeling (even more) fabulous, participants were ushered through to their own private studio for a session with a top fashion photographer.
A session in the edit suite followed, where the racegoer was able to select his or her favourite shots. These were delivered by two methods: a printed copy to act as a physical memento of their experience, and a text message with a call to action to share on social. This created a constantly evolving gallery of organic online content, curated and posted by MRC's own target market, spreading the word far and wide. The top 10 selections were delivered to a panel of judges, who (after much deliberation) selected a lucky winner for each category and these were awarded thousands of dollars in a prize pool.
After revolutionising 'Fashions on the Field' in 2016, MRC briefed Neonormal to continue this momentum into 2017, making 'Style Stakes' even bigger and better than the year before. To raise the bar, we took our inspiration from the world of fashion and from the latest trends in the digital world, upgrading the photography experience to a cinemagraph moving image style. This created a solution that was not only fresh and beautiful, but could also be brought to the masses and delivered in real time.
In essence, the core of the experience remained the same, with the personalised shoot, professional make-up, hair styling and edit suite experience. This time round we added a new dimension, however, with roaming fashion scouts and a spectacle stage. The best dressed racegoers were invited to take part in the 'Style Stakes' on the spectacle stage, giving them the chance to show off their style, and other racegoers to take a seat and enjoy the very latest looks.
Results
'Style Stakes' was an incredible story of unrivalled brand engagement for MRC. In short, the campaign achieved:
500% increase in entries in 2016 and further increase in 2017
180,000-plus social impressions across shared content alone, and
extensive earned media coverage, including channels 7, 9, 10 and the Herald Sun.
* * * * *
To purchase a copy of the latest issue or a subscription to Marketing mag, visit the online shop »
* * * * *