The online marketer's guide to the holiday season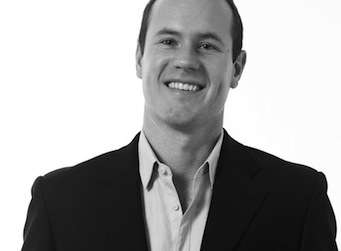 The holiday shopping season has always been the most profitable time of the year for online retailers. Search, display, social and mobile have shown tremendous growth year over year and continue to be vital programs for acquiring more revenue during the holiday season. While the overall picture shows continued growth in holiday spending, this trend also underscores a challenge for marketers – competition for paid clicks is getting more intense. Online marketers going into the holiday season should have a plan for success, but maintain the ability to stay flexible in the face of changing conditions.
To help prioritise online marketing strategies for the upcoming holiday season, I've evaluated five best practices across our client base and highlighted them below:
1. Prepare campaigns in advance
Once the holiday season begins, search marketers are often consumed by data analysis, granular reporting, and continuous campaign optimisation based on recent performance. This leaves little time to launch new campaigns with targeted keywords and relevant creative that are carefully tuned to key promotions. In advance of the holidays, be sure to build campaigns that align with promotional calendars. Leverage proven creative text combined with engaging promotional offers. Aggressively expand to more action-oriented keywords (eg. buy watches online). Finally, avoid manually pushing new campaigns during the holidays and weekends – and ensure a timely launch across all products – by scheduling campaigns to launch automatically.

2. Adjust daily budgets
With search volumes and clicks increasing year over year, paid search costs will inevitably increase from October through December. As a result, be sure to adjust campaign daily budgets to accommodate this expected increase in spend. Revisit 2011 spend levels to determine a starting point for 2012 daily budgets. If any campaigns are expected to be 'limited by budget', be sure to day-part or change the campaign's delivery method from 'accelerated' to 'standard'. Delivering ads during top converting hours of the day or ensuring that budgets are not exhausted early in the day are effective techniques for spending a limited budget.
3. Refine negative keyword lists
As search volumes rise throughout the holiday season, it becomes increasingly critical that search marketers eliminate unwanted impressions that lead to unqualified clicks. Aggressively researching and adding negative keywords will go a long way in reducing unprofitable clicks and maximising the overall quality of traffic. In preparation for the holiday season, generate a list of negative keywords for each product SKU. Continuously mine publisher search query reports and add non-converting queries as new negative keywords. Finally, add negative keywords across ad groups with different levels of detail or themes to shape traffic and ensure that the most relevant creative is delivered.
4. Promote special offers
Promoting special offers will be a standard throughout the holiday season. Free shipping, discounts and coupons are among the most influential promotions for shoppers. To reach value shoppers, highlight special offers like '25% off', '$10 coupon' or 'Free shipping' within creative text. Introduce shipping cut-off dates and time-sensitive offers to create a sense of urgency and convert shoppers at a higher frequency.
5. Develop a mobile strategy
Shoppers are increasingly using mobile phones and tablets to find deals and compare prices on the go during the holiday season. An effective mobile strategy starts by separating out mobile and tablet from desktop-targeted campaigns, resulting in two significant advantages. First, ad position is far more critical on mobile devices, where real estate is limited, than compared to their desktop counterparts. To increase mobile traffic and conversions during the holiday season, leverage position-based bidding to ensure that ads are delivered within the top three positions. Second, include location ad extensions to quickly point on-the-go mobile shoppers to the nearest store location. This can mean the difference between a shopper purchasing in store and abandoning the search in favor of a competitor around the corner.
My final recommendation is for online marketers to record their 2012 holiday results and findings as quickly as possible. Capturing this data sooner rather than later will make the analysis of holiday performance much easier. Furthermore, accurate and insightful reports of holiday campaign performance will become invaluable assets during the planning of the 2013 holiday season.