The spectacular fusion of ecommerce and marketing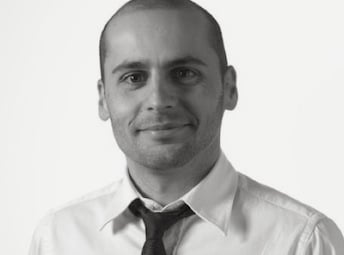 We all know the customer landscape is radically different to what it was five years ago. Compared with a generation ago it's barely recognisable. Though how much has changed when it comes to the marketing skills acquired and valued?
What we know is that the explosion of social media, data, bandwidth and constantly-emerging internet-connected devices has left many CEOs and CMOs struggling. And in many cases, the agencies providing them advice and services are struggling too.
Another change driver we've observed, which is less talked about though increasingly important, is the convergence of sales and marketing. Historically these disciplines were relatively separated. You were either in one or the other. Sometimes they even acted as competitors, with sales blaming marketing and marketing blaming sales for poor performance.
In the digital economy, with the evolution of ecommerce and marketing, the two have spectacularly fused. It's now not enough to market a product or service and rely on someone else to make the sale. You need to know how to convert at the same time. It's about the call to action, and the action itself.
The customer journey in the past was much simpler. Agency makes product desirable (or at least visible). Customer goes out of their way to buy in store. Today the line between sales and marketing is completely blurred. What were once two discreet disciplines have changed completely with the pervasive internet. A customer now engages and interacts with the marketing message and the sales channel in the same act.
For example, someone views a product on TV, Facebook or their mobile and within seconds can be searching for more information. The ideal customer journey would be that they're quickly engaged on a company's branded site and then adding that product to their virtual cart. (And then sharing and promoting within their social graph).
To sell in the digital economy, marketing has become so much more sophisticated. An online store – whether it's in customers' browsers or on their smartphones – is as much a part of the marketing today as any ad that runs on TV. Lee Clow, the acclaimed creative director behind Apple's most famous TV spots, once said, "I often tell people that the best ad we ever did was the Apple Store." Now, Apple's most important stores are online.
So marketers and agencies need to not only know how to build brands, tell stories and create engagement, they need to craft the experience a customer has outside physical stores.
DT Sydney general manager Phil Whitehouse talks about customer experience being the new brand. He writes, "The customer experience across every digital touchpoint – whether owned or earned – should be akin to a good waiter in a top restaurant, or a concierge in a top hotel. The thought given to the customer should be evident by the ease with which they can meet their goals. They should be able to move seamlessly, joyfully through the system."
The question therefore is how many of us have skills in this expanding space, and can confidently offer value across the entire digital ecosystem.
Practitioners must understand the principles of marketing communication and the rapidly evolving digital ecosystem in which customers and brands coexist It's our view the solution lies in a diverse group of experts collaborating with a common goal. These might include interface designers and user experience experts, engineers, data analysts, content creators, social media strategists and ecommerce consultants. The concept of planner, art director and copywriter alone now seems so incongruous it's hard to imagine. The challenge herein is creating a culture that celebrates all of these diverse specialists under the one roof. This is the number one reason why most agencies have failed to evolve fast enough to date.
The business I'm fortunate enough to work in has always championed a collaborative culture of left-brain and right-brain thinkers. More recently, and via an important partnership with Ogilvy, we have learned and augmented the broader principles of marketing communications.
One day we're talking to Officeworks about their 'Tax Time' campaign's online 'advertising', the next we're talking about their bounce rate and cart optimisation. Our goal is to get as many people to the product as possible, and then move them through to sales conversion. Both are important skills, though what's most important is having both.
To achieve this in 2012 we created 15 practice areas, in areas as diverse as digital strategy, ecommerce, engineering, mobile, social media, advertising, user experience, data and analytics and infrastructure support. Each practice area is led by an industry leader, and adapts constantly, to offer the integrated expertise most relevant to our clients at any point in time.
In terms of other learnings, we'd also highlight the importance of a progressive attitude. Many agencies have been so focused on 'pure creativity' they've failed to stretch their culture to make room for technologists. A token creative technologist, or 'head of innovation', is simply not enough. Every employee of a modern agency should be a creative technologist of sorts.
2013 provides an opportunity for a renaissance in business and marketing.
The evolution of marketing presents tremendous opportunities for all involved. Embracing the convergence between sales and marketing is one idea. There are many others. A search for 'agency of the future' returns 595,000,000 results. There is no shortage of opinions. What we can say is that today we're working with CMOs, CTOs and the emerging customer experience officer. We're increasingly playing a role on both sides of the commerce coin.
Did you know: in each issue of the print edition, Marketing includes the very best opinion articles curated from our huge industry blogging community, as well as exclusive columnists writing on the topics that matter? Becoming a subscriber is only AU$45 for a whole year, delivered straight to your door. Find out more »