Brands need to offer more to sustain social relationship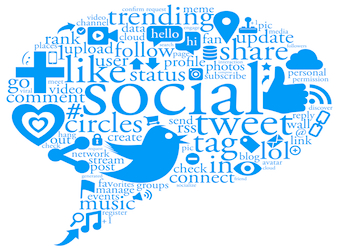 A recent study finds that 82% of Australian social media users have connected with a brand through this channel, but almost half of this number subsequently reversed this decision.
In the results gathered from the Always On report, from Latitude Insights and Social Hatch, the main reasons given by the disgruntled 44% of users for ditching a brand were:
Being spammed by the brand, cited by 55%,
boredom with its content, referred to by 36%, and
31% were no longer interested in the product or service.
Yet for all of the issues, Australians still favour interacting with brands through social media as their preferred channel for brand communications.
Users have embraced social media for the offers and discounts delivered by brands, with 30% of consumers using this mode, compared to 31% on email and just 12% on the web.
While about a quarter of those polled prefer to make complaints, look for help or general information via social media, roughly on a par with the web, a smaller 15% or so continue to use email.
The whitepaper discovered that many brands are chasing innovative ways to keep, retain and refresh the social courtship with their customer. These include giving the user a voice by encouraging comment, and informing them first about new products and trends.
The report suggests brands need to offer more than simply push messaging, discounts and competitions to nurture their relationships with customers of social media.