Thinking local – how Southern Cross Austereo consolidated a nation's worth of listening
Southern Cross Austereo's formerly fragmented regional radio offering has been reinvigorated, making it a more attractive proposition for buyers, advertisers and listeners alike.
This article is part of Marketing's special focus on audio and voice in marketing and was sponsored by Southern Cross Austereo »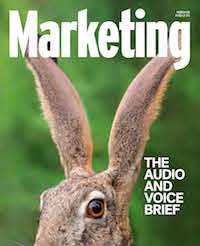 Thirty year media veteran Brian Gallagher knew the odds were stacked against him when he attempted to sell the virtues of advertising across Southern Cross Austereo's (SCA) regional radio offerings. With no less than 78 different FM and AM stations operating under 30 separate brands, the executive sales officer was only too aware that the splintered nature of his company's offering prompted confusion and uncertainty among media buyers – the very people he was hoping to entice.
"If we were going to run a national promotion through one of our [regional] breakfast shows for example, it was very difficult for buyers to understand what they were actually getting," he says.
The game-changing day came in September 2016, when the network announced its intention to align the bulk of these stations with either the Triple M or Hit mega brands. Few appeared more excited about the new proposition than Gallagher and his long-suffering team.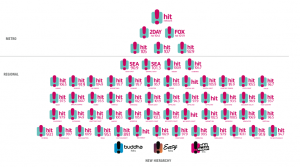 In what was touted as the biggest rebrand in Australian radio history, the project sought to streamline SCA's multiplatform regional radio brand portfolio to make it easier for advertisers to access the 45% of Australians (translating to around 12 million people) who live in regional areas.
In total, 68 regional stations were impacted by the change. Currently, the SCA boasts one of the largest regional commercial radio footprints in Australia across its FM and digital radio suite. The Hit Network reaches 4.5 million radio listeners every week, has 8.6 million Facebook fans, 1.98 million Twitter followers and 1.26 million Instagram followers. Its Triple M Network, primarily enjoyed by male listeners, attracts around 3.5 million listeners each week, has 2.89 million Facebook fans and 425,000 Twitter followers.
But Gallagher says what his clients ultimately want is reach, and the realignment of the SCA rebranding strategy allowed for this.
"It's about a bigger, demographically divided audience. Clients want to get reach in a measured, transparent manner."
SCA marketing head Nikki Clarkson says the rebrand had several key objectives, the likes of which included increasing efficiencies of both sound and collateral execution nationally and delivering digital synergies across the business, including the consolidation of all URLs and mobile apps to either of the two master brands.
It was also hoped it would help create "opportunity and responsibility" for deeper connections with existing audiences.
But, as with most major changes of this scale, ultimately SCA's attempts to simplify its message to market was about achieving audience and revenue growth. Clarkson says the rebrand – which saw regional radio stations including Hobart Heart FM, Shepparton Star FM and Mildura Sun FM change identity – made it easier for media buyers and clients in the national market to understand what SCA's regional radio stations offered in terms of demographic profile.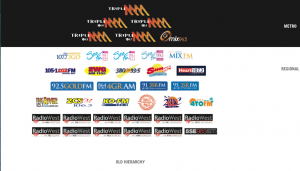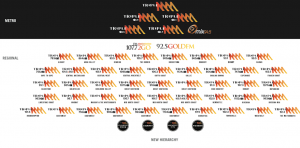 Perhaps fortuitously, the network's initiative coincided with a move by peak industry body Commercial Radio Australia to introduce ratings surveys across key regional markets such as Townsville, Gosford, Cairns, Newcastle, Hobart and Albury.
Arguably both moves were a deliberate attempt to put regional radio in the spotlight while demonstrating the medium's power to reach audiences outside the metropolitan capitals.
"As well as the rebrand, we have ensured that audiences are surveyed, and we have provided buyers with the tools and the data to ensure the value of their investment is clearly understood. These factors have created a steady stream of growth for our regional radio assets," says Clarkson.
"Each of our radio stations offers premium levels of audience engagement within local and networked programs and can activate via local events as well. SCA delivers extremely high levels of exclusive reach in all the markets we operate in, which deliver high levels of audience engagement. This heightened understanding of our products has led to further investment," she says.
While it's difficult to quantify – owing to the apples-and-oranges comparison effect of merging figures from different databases – Gallagher believes the rebrand has driven strong double-digit growth into SCA's regional radio bottom line.
"We have seen spikes in social, spikes in online, we've got measured growth in listenership [and] we are seeing audience increases. We're seeing a lot more interest from national advertising brands trying to equalise their strategies out of metro into regional and radio has previously not been a major beneficiary of that major upweight," he says.
"This rebrand has been very, very good in allowing us to articulate what a metro media buyer understands already about the Hit network or Triple M when we can now deliver seamlessly those promotional ideas, integrations, the tactics right across the portfolio."
Clarkson says it also delivered substantial growth in NPS indicating the rebranding initiative delivered on SCA's aspirations to deliver "truly national" radio brands. In addition, consolidating its brands allowed the network to add scale to the simplicity to ensure strong return on investment for its advertisers, she says.
"It's very simple to deliver a campaign strategy that has truly national impact while delivering local messages with SCA's metro and regional networks combined. SCA is big on proof points, measurability and accountability with our advertising partners, so delivering insight-led ideas, creatively targeted, with measured outcomes via our unique research capabilities, really delivers the full package for advertisers."
Almost half of all groceries and every second car bought in Australia are purchased in regional markets. It should come as no surprise, then, that Clarkson says these two segments represent the biggest advertisers helping to drive the uplift in the network's regional revenue.
Clarkson says while she can't specifically disclose the clients SCA trades with, she admits retail clients and the automotive sector have been the largest growth categories by revenue volume. The good news is a healthy array of other sectors aren't far behind.
"Banking and finance, ecommerce and travel clients are all providing regional radio with double-digit revenue growth year to date," she says.
But Clarkson insists the rebrand has not just been good for SCA's own network – which now includes Townsville's 4TO FM, Newcastle's KO FM and Bundaberg's 93.1 Triple M. She says it has also helped expose more media buyers to the many advantages to be had by including regional radio in their marketing mix. Radio itself delivers a captured audience that drives brand awareness and action in a way other media cannot, she says.
"Regional audiences turn to radio for local community news and happenings and audiences love local voices."
Clarkson says localism is at the top of SCA's content pillar "from that familiar voice of the breakfast shows they trust, to content that entertains and informs our communities". Geographically, regional radio covers a diverse landscape with each town having its own story and uniqueness, she says. "But the commonality is they all want and deserve a great listening experience with the best local and national content possible."
Visit Southern Cross Austereo to learn how your brand could be reaching 95% of Australian's with one of the country's most diverse media brands »