UPDATED – Help us investigate what makes 'great' Australian marketing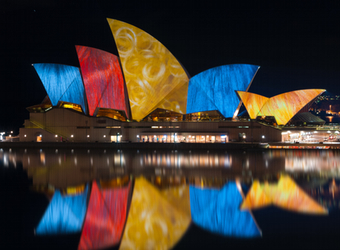 UPDATE 29 August 2014: The poll is now closed. See the results below. Thank you to everyone who voted to help us determine the top several. For now, stay tuned and we'll keep you updated on how we develop this project.
We're working on a project, and need your help.
In this job we get to talk to a lot of marketers, which is an honour and privilege. We get to hear all about many brilliant examples of Australian marketing that challenges convention, grows businesses and transforms categories. They're the projects that everyone else wishes they'd been a part of.
At the same time, some recent conversations with marketing leaders have highlighted that often they feel restricted by process rather than being free to use creativity and insight to make brave decisions and generate big ideas that grow brands and businesses.
We want to investigate this contradiction, and we're working with Added Value, to find out: What distinguishes 'great' Australian marketing from the norm? And what are the barriers that make it hard for marketers to do great marketing?
The first step of that investigation means identifying the leading examples of great Australian marketing over the last five years. This isn't an award or ranking – it's so we can choose a few to investigate in depth and learn all their secrets (which we'll share).
Note: 'Great' is a deliberately loose definition. And 'marketing' means any or all of the four Ps – aka 'going to market', aka 'business'.
It could mean a campaign, a rebrand, a product, or a new business that stands out for being a brave, inspirational or otherwise amazing example of marketing. It might be responsible for changing the marketing function in the business, changing the category, or changing marketing in Australia itself.
The list below has been compiled from nominations from a couple of dozen senior marketers and advertising people we reached out to.
See the results:
[polldaddy poll=8257869]