Virgin Australia is most attractive employer brand – Randstad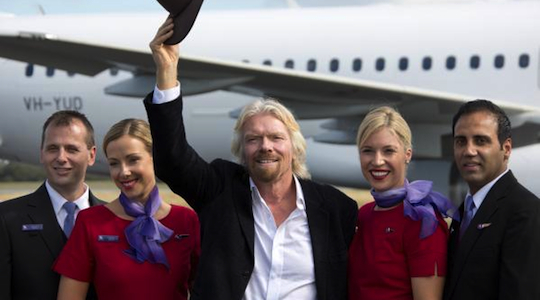 Virgin Australia is the country's most attractive employer, with 50% of Aussies telling a Randstad study they would like to work there. The aviation industry is also the most attractive sector.   
Recruitment and HR services Randstad has listed its Randstad Awards top 20 most attractive organisations in Australia and top 10 most attractive industries in Australia.
The research found Virgin Australia's particular attractions include:
A pleasant working atmosphere,
a good work-life balance, and
strong management.
Frank Ribuot, Randstad Australia CEO, said the award was testament to Virgin Australia's continued investment towards building its employer brand.
"It's better to shape and actively manage your brand rather than simply leaving it to chance, if you want to make sure you're attracting the best talent to your business."
45% of respondents to the study said they would like to work in the aviation sector. Qantas won the youth award for the most attractive employer for the younger generations.
Ribuot warns employers to give authentic impressions about their brands because social media can quickly expose discrepancies between perception and reality.
"An employer brand is known as an organisation's 'billboard', and with the modern, savvy individuals of today, having a wealth of information at their fingertips about organisations and their values, they will just take a quick look online and find a myriad of people telling stories, good and bad, about the organisations they work for."
2015 Randstad Award Top 20 Most Attractive Organisations in Australia
Virgin Australia,
ABC,
Department of Immigration and Border Protection,
Seven Network,
Qantas,
Nestle,
Wesfarmers (Coles, Kmart, Target and Bunnings),
Coca-Cola Amatil,
Department of Defence,
Australian Federal Police,
HP (Hewlett Packard),
GHD,
BAE Systems,
Toyota,
Westfield,
BHP,
National Disability Insurance Agency,
Rio Tinto, and
Mondelez (Cadbury, Vegemite, Philadelphia).
2015 Randstad Award Top 10 Most Attractive Industries in Australia
Aviation,
FMCG,
mining and natural resources,
design engineering,
state and Federal Government,
media,
professional services,
banking and financial services,
retail, and
information and communication technology (ICT).