VW and Audi face their first Australian class action, as scandal widens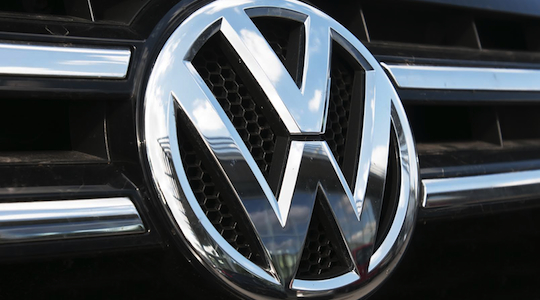 Australian firm Bannister Law has filed class actions against VW Group and Audi Australia for their use of the 'defeat device' in vehicles that caused controversy last month.
The case captures the full 90,000 VW and Audi cars in Australia that had been fitted with engines containing software capable of cheating emissions tests. Volkswagen attracted global controversy last month when the software was discovered.
The affected vehicles include diesel models from VW, Audi, Skoda and Seat manufactured between 2008 and 2014.
Today, the scandal ballooned in scale as new admissions were made public regarding Volkswagen AG's misreporting of carbon dioxide emission levels for about 800,000 petrol cars.
Concerning the initial revelations about the diesel models, Bannister Law is the first in Australia to file a class action against the company – filing two separately as VW and Audi are separate companies.
Firm founder and principal Charles Bannister said if the class action can successfully claim the companies failed to comply with the statutory guarantee in supplying cars with the defeat device, customers may be entitled to refunds.
"We've already had significant interest in the class actions from consumers, many of whom have been deeply disappointed in the conduct of the company.
"I think there's a great deal of pride in the brands – people love these cars, which makes the alleged misleading and deceptive conduct all the more difficult to swallow for these owners. This deception strikes at the very heart of the brand and undermines its value."
ACCC chairman Rod Sims announced last month:
"The ACCC will be seeking marketing materials from VW Group and will not hesitate to take action if consumers were exposed to false, misleading or deceptive representations."
The maximum penalty per breach of the Australian Consumer Law is $1.1 million for a corporation. News Limited has estimated that means Volkswagen could face fines of up to $22 million.
Sims said the investigation was a priority for the ACCC.
"First, using defeat devices is specifically prohibited under the Australian Design Rules, which are picked up as Australian Consumer Law (ACL) mandatory safety standards. As the enforcer of the ACL, the ACCC can take action against any corporation that has breached mandatory standards.
"Secondly, cars are a big purchasing decision and claims that relate to environmental benefits or fuel efficiency can influence consumer choice."
RELATED: Volkswagen is bleeding tens of billions of dollars in brand value »