Branded entertainment: the 3 key words you must know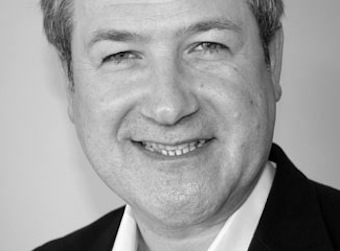 As the dust settles on the fourth series finale of MasterChef Australia and Channel Nine relaunches Big Brother it's an opportune time to reflect on the changing world of Australian TV content and the implications for marketers.
In 2008 I was tasked with identifying the trends that would shape the media specifically for TV and here in Australia. Among my projections the most immediate was the looming impact of branded entertainment and product placement.
Australia had never been successful with branded entertainment, however it has made serious progress in product placement. Early attempts to integrate product placement were largely in low budget cooking and sports themed programmes that were buried in afternoon slots by scornful networks where unsurprisingly they rated modestly. MasterChef changed the game.
Sensing that product placement could be an answer to falling TVC revenues and viewers MasterChef was commissioned and given a prime time weekday slot. In the 2009 first series finale there were just nine products placed. By 2011 that had increased to a massive 35 and in 2012 the finale contained over 40.
So, forget for a moment the ratings, social media interaction and the digital activity that haloed around the series, MasterChef has already returned the producers and Channel Ten a river of gold – just from the placement. Revenue from advertising, though still the major lifeblood, is now being slowly replaced.
While I don't subscribe to the 'the TVC is dead' movement, marketers must embrace and experiment with alternative methods to reach audiences, be it online or TV. Product placement in Australian TV is here to stay, with programmes such as The Block, The Voice and My Kitchen Rules all competing with each other, but as brand owners and marketers how do you negotiate or value your ROI in this rapidly emerging category?
There are three key words you must remember when developing a project:
Collaboration,
leverage, and
measurement.
Collaboration is essential for a successful partnership and each partner must understand and acknowledge the other's needs from the strategy and development stage onward. For example a digital producer might want weeks to embed your product, you may want your product to be placed into a scene that is natural and not 'forced' and a supplier may need a long lead time to ensure sufficient stock. Oh, and those scornful TV networks? Well, they are now open to a collaborative discussion, providing your first line is not "We see this in prime time…"
Leverage is often overlooked at strategic development but it is a vital component and when done well maximises your objectives. In a physical sense Coles showed they understood this in the 2011 MasterChef series, leveraging with in-store episode recipe cards and ensuring clearly-displayed ingredients. Engaging with your audience via social media or apps to offer them a trial or to learn more about your product while they are watching the programme is fast becoming a standard.
Measurement need not be complex or so highly sophisticated that you need a team of consultants to decipher it. We all live in an era of ever increasing data availability but understanding and setting meaningful key metrics for your project is vital. Then look to sourcing the best providers of a dashboard with actionable insights which allow you to closely monitor your ROI, advise senior management and your partners – just keep it simple!