Deloitte and Adobe: brands moving to digital publishing quicker than expected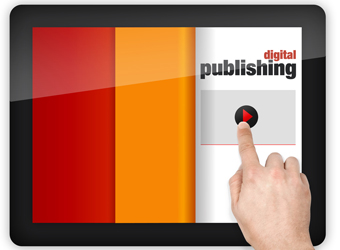 The fact that commercial print publications are increasingly moving towards digital formats comes as no surprise, but the rate and level that they are doing so does, according to digital publishing experts.
Earlier this week Marketing brought you the story of how Amway had ceased its monthly production of 100,000 print brochures and magazines and moved to a completely digital model.
Deloitte and Adobe say this is occurring at an increasing speed and there are endless advantages to going digital.
Partner and practice leader of Deloitte Digital, Steve Hallam says the real advantage of moving to digital distribution is the access to analytics and data.
"You can get and measure the engagement you are having with your audience – if you're taking things in a visual sense – and actually track and then personalise that experience."
Hallam believes this is a huge advantage over print formats, where publishers have less idea what their readers are listening to and where their main audience group is.
"The analytics part is very interesting – the really good part of it is the personalisation. Where companies' time and investment is analytics, they can then extend it, interchanging what they do [in terms of content]. Thats where the real power is," he says.
A report on mobile phone use released by AIMIA shows Australians are increasingly using their phones for downloads and applications, with 82% of Australians having downloaded at least one app on their phone.
When similar research was conducted in 2010 only 41% of respondents had downloaded and installed an app on their phone, showing a huge increase across the three-year period.
AIMIA also found 72% of app users to be regularly using news and weather apps, suggesting a growing trend towards users seeking digitised media methods. In 2010 only 57% of app users accessed news and weather information in this format.
The research also showed a gradual increase in the number of Australians who pay for apps, suggesting people are  shifting towards paying for information that they receive digitally.
When discussing innovators in the switch to digital, Hallam says international giant Condé Nast comes to mind.
"Condé Nast have moved pretty aggressively… internationally they've moved a long way towards digital publishing  and they've got a lot of mastheads. Bauer are moving that way [too]."
Condé Nast has a portfolio of 18 magazines, four business-to-business publications, 27 websites and 50 apps. In August this year it struck a deal with Amazon, employing the online giant to handle its digital subscriptions. This partnership allows consumers to purchase, manage and renew their subscriptions via Amazon. This is the first major partnership of its kind, but if the trend to digital continues it will likely not be the last.
Managing director for Adobe Systems Australia and New Zealand, Paul Robson says Adobe has seen an increase in clients interested in making the transition to digital publication. Robson sees advantages of this format for not only publications such as magazines and newspapers, but also for high-cost, low-print run publications such as catalogues and annual reports.
Robson uses the example of supplier catalogues provided to retailers. Retailers often only get one copy, meaning when customers leave the store they take a black and white photocopy of the product, immediately lowering the experience level.
"Digital allows for richer content, such as how-to videos, as well as the incorporation of data information and online order services in to the catalogue," he says.
Robson also details how suppliers can directly inform retailers of the stock levels and updates to particular products, while also being able to analyse data such as where the product is most popular and who is interested in the product.
Robson and Hallam agree one of the most powerful aspect of digital technology: how it enables companies and publishers to continually update information and react to the market. Hallam says that companies must ensure they use this to advantage and are continually in tune with the content their readers require and how that content can be delivered most effectively.
"The companies that understand most about how users are wanting to use their content and provide it in multiple formats in ways that they need, they are the ones that will win," he says.
At the beginning of October, Fairfax announced that its business title BRW would be published as a digital-only magazine from December. As more companies like Fairfax, Condé Nast and Amway move towards digital publication, Robson sees the future as being an exclusively digital publishing landscape.
"If you think of the 'digitisation' of the world and the use of technology, there are very few teenagers these days that consume in a non-digital format," says Robson. "As they get older and they spend more of their disposable income they can be targeted more by marketers… you will see that shift."