Forrester's state of social in China – ad spend to triple to $84 billion by 2023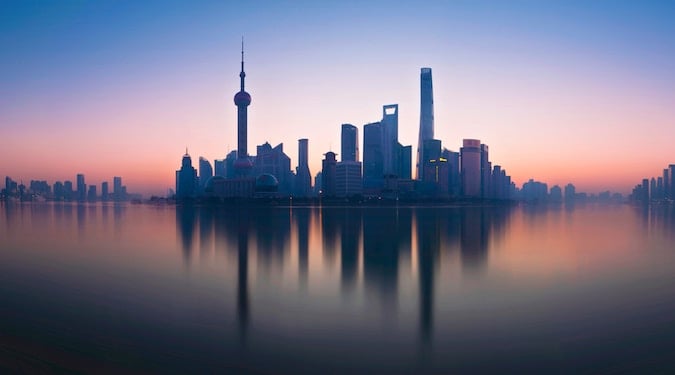 A new report from Forrester says social advertising spend in China is likely to triple by 2023 as video continues to catalyse revenue per user on social platforms.
Social video advertising spend is set to grow from US$17.6 (AU$26.1) billion in 2018 to US$56.5 (AU$83.7) billion in 2023 – a compound annual growth rate (CAGR) of 26.3% – according to a new report from Forrester forecast analysts Meenakshi Tiwari and Brandon Verblow.
According to the report, global social advertising spend will reach US$165.6 (AU$244.5) billion in 2023, up from US$75.0 (AU111.1) billion in 2018, with Asia Pacific's share of global spend set to increase by 30%. Tiwari and Verblow attribute the majority of this growth to China, with the Chinese advertising market expected to triple its social ad spend by 2023.
"China already accounts for 44% of Asia Pacific's social advertising spend," write Tiwari and Verblow, "we expect it to grow from US$9.9 (AU$14.7) billion in 2018 to US$27.6 (AU$40.9) billion in 2023 — a CAGR of 22.8%."
China's key players in the social media market have acquired huge user bases in the past decade and will start monetising them aggressively, according to Forrester. The three biggest platforms in China for the moment are 
Weibo –

 launched by Sina in 2009 and currently supporting 445 million active users

WeChat –

 launched by Tencent in 2011 and now used by more than a billion active users, and

QQ –

 also owned by Tencent, launched in 1999 and currently supporting more than 800 million active users.
According to Forrester, Weibo and Tencent have some of the lowest revenues per monthly active user (MAU) globally, suggesting the Chinese social giants still have room to grow. Notably, Tencent has also begun increasing ad loads across its platforms to improve monetisation – Tiwari and Verblow also mention that "social media users in metropolitan China are highly receptive to ads, engaging with more ads than their peers in other regions."
Revenue per user is also driving growth in the US and Europe, according to Forrester. Considering Facebook specifically, Tiwari and Verblow note that the social media giant has launched multiple new advertising mediums in recent years – Stories, IGTV, Watch – "to combat its ad load challenge, enable more inventory, provide multiple ways to reach users, and thus accelerate revenue per user."
According to Forrester, this has been a successful strategy for Facebook, with the platform expecting newer formats including Stories to increase in ad rates as demand increases in the longer term.
Forester says social video advertising will take a main role in driving global social advertising going forward; with improved data infrastructures, larger smartphones and 5G mobile data set to facilitate the future of video consumption.
Forester says also that brands are increasingly showing an interest in placing ads adjacent to short-form video content. In China, in particular, TikTok (owned by Douyin, which recently acquired musical.ly) and similar apps that facilitate short user-generated videos, normally accompanied by popular music, are growing significantly. According to Forrester's research, video takes up the largest share of social advertising in China – 50% in 2018.
As these apps grow in importance for social media users around the world, Tiwari and Verblow expect monetisation on the platforms outside of China to begin soon. Competition is also expected to intensify, with Facebook and Tencent recently launching their own short video apps – Lass and Weishi – to evolve along with consumer video preferences.
Forrester is a Marketing content partner – a leading organisation with which we collaborate to bring exclusive content to readers.
Further Reading:
Image credit:Freeman Zhou