Fraudsters flock to LinkedIn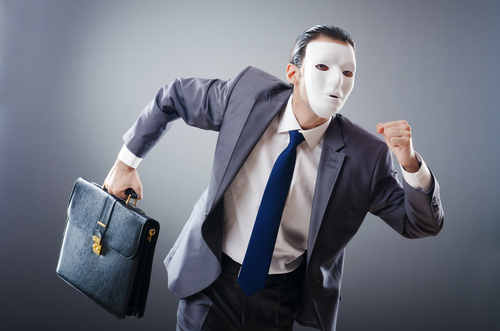 Professional networking comes naturally to me and I am rigorous about maintaining my profile and business contacts.
This week, a former direct report invited me to connect with him on LinkedIn. Having not communicated for some years, I clicked through to his profile to check out where he was and what he had been up to since we parted ways. I was fascinated to discover that instead of correctly recording the role he had then held as state marketing manager, he is representing himself as having been the group manager, marketing and client development.
In career terms, that's quite a promotion.
The experience caused me to wonder just how many of LinkedIn's 120 million professional members (it's called the world's biggest CRM system for a reason) also have misleading or deceptive information on their CVs. Is the pressure to compete in this post-GFC market by blurring the line between fraud and faith?
According to First Advantage's '2010 Background Screening Trends Australia Report', there has been a 21 percent increase in CV fraud since 2004. Almost one-third of background screening reports conducted in Australia highlight an area of concern – typically, misrepresentations relating to employment history and educational qualifications but also undisclosed criminal blemishes relating to violence, drugs, theft and, you guessed it, fraud.
It's worse overseas. In the UK, where the impact of the recession has been so much deeper and more prolonged, it is estimated that three out of four people are guilty of CV fraud – ranging from minor embellishments right through to complete fabrications. As a form of white-collar crime, CV fraud is such a serious reputational and financial risk that hundreds of UK companies are now paying investigators to verify each shortlisted candidate's education, academic performance and employment history.
As a corporate head of marketing, it's not unusual for me to have at least one vacancy in my team, or on my radar. It's not that I have high-turnover; more an indication of the dynamic environment we work in – and the reality of maternity leave, international transfers and special project deployments. I want to be able to leverage the power of LinkedIn in my quest to find and secure top talent but am reminded to be alert to the risks. As a future job seeker, I also want to be able to compete on a level playing field.
The truth of the matter is I busted my former colleague telling a corker on his LinkedIn profile, and probably on his CV too. I have to now wonder how many other falsehoods are there that I am not aware of.