Google+ to be forced on all new users of Google services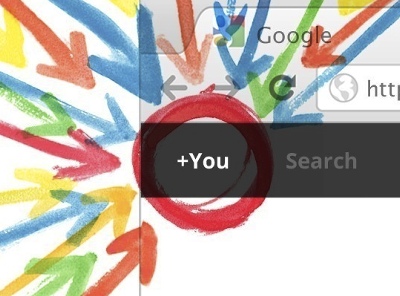 Google has started automatically setting up new users of its services with a Google+ account, in a bid to foster greater adoption of the social network.
The move is part of efforts to make the Google experience more integrated across its portfolio of services, as well as a grab for more data on its users in order to offer advertisers greater targeting capabilities.
New sign-ups to Gmail, YouTube, and other Google properties like Zagat, a restaurant review platform, are now being set up with Google+ pages.
Consumers wanting to leave reviews of restaurants, stores and other companies on Google sites have been required to use Google+ profiles since last autumn, something the company says enhances reliability as it includes the author's real name. Similar rules came into play encouraging YouTube users to display their real name to help arrest the negative tone of comments on the video sharing site.
Bradley Horowitz, a vice president at Google, sees social as the future of the search giant. "Google+ is Google," he said. "The entry points to Google+ are many, and the integrations are more every day."
Like its main social network competitor, Facebook, Google earns the majority of its revenue from advertising, but it hasn't have access to the same level of personal information about web browsers, such as the ability to tie online activities to real names, and know who those people's friends are.
Figures from researcher comScore suggest that Google+ had 28.7 million visitors from PCs in October 2012, compared with 149 million for Facebook. In December, Google reported that 235 million people had used a Google+ feature, like the '+1′ tool to recommend a website, versus 150 million in June 2012.
Socialmedianews.com.au estimates that there were 377,500 Australians operating a Google+ account in December.