How the post-broadcast era will usher in an age of split personality brands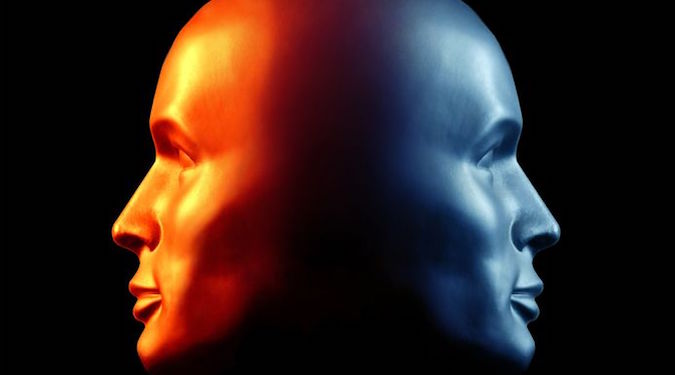 Rob Pardini says audio-visual streaming will be the single greatest disruptive influence on the marketing ecosystem over the next 10 years.
The most disruptive influence on the marketing ecosystem over the next decade will not be Artificial Intelligence (AI), nor will it be Augmented Reality (AR) or Virtual Reality (VR). Whilst these much-hyped areas of technological innovation will almost certainly have a major impact, their disruptive influence is likely to play out over several decades.
The single greatest disruptor over the next 10 years will most likely be the far less glamorous technology of audio-visual streaming. Streaming is on course to have the same impact on broadcast television over the next decade that digital marketing had on print over the last. It will usher in a post-broadcast era in which consumer marketing will need to be reinvented.
The principles of brand management that have applied throughout the mass-marketing era will become obsolete, and split personality brands will emerge.
Very few people in our industry would argue that broadcast's best days are still to come. However, opinions remain divided about whether the fortunes of broadcast will taper off slowly over the years ahead, or whether a more rapid decline is on the cards.
Data from FutureTrack TM , a proprietary WPP AUNZ research product, paints an ominous picture for broadcast's future. It reveals that Australians aged between 18 and 30 already spend as much time streaming audio-visual content to their televisions as they spend watching broadcast TV. Once AV streaming to other devices (mobiles, tablets and desktops) is included, total time streaming by this demographic rises to 150 minutes per day, versus 60 minutes watching broadcast TV.
Whilst Australians in their twenties are demonstrating a clear preference for accessing content via streaming, those in their thirties still primarily watch television via broadcast (75 minutes per day, versus 42 minutes streaming content to their televisions). Among those in their forties, only one in every four minutes in front of the telly is spent watching streaming content.
These figures highlight that viewership within key broadcast demographics, such as people 18-39 and 25-54, are being held-up by the older cohort within each, and that the trend towards streaming among younger Australians is entrenched.
If current media consumption patterns are projected forward ten years, broadcast television audiences are set to fall by around 40%. If this eventuates, broadcast will lose its status as the medium of mass reach and scale (its current USP). While this scenario will see broadcast primarily become the medium of the elderly, the ten-year outlook for broadcast is almost certainly even less favourable than the trend suggests.
Across all age groups, broadcast is currently propped-up by live sport. With the roll-out of the NBN, and with telecommunications and other entertainment companies, including the television networks themselves, investing heavily in the distribution of sporting content via streaming, it won't be long before streaming becomes the dominant method through which Millennial and Post-Millennial Australians watch all AV content, including live sport.
In time Australians will stop bothering to wire their televisions for broadcast, ushering in the post-broadcast era. The VR headset will also start to challenge the television set as the device-of- choice for viewing live sport. VR headsets have the potential to deliver an immersive, 3D experience (via streaming) that will more-closely mimic being present at live sporting events.
This will make the experience of watching sport on a conventional television feel antiquated, and television-free dwellings will become far more common.
The marketing orthodoxy of the broadcast era has been that any brand which aims to appeal to everyone will most likely appeal to just about nobody. Most successful consumer brands over the last half century have targeted specific demographic or psychographic segments. Throughout the broadcast era, it has been impossible for brands to suppress marketing and advertising from reaching consumers beyond their core target.
This has necessitated that brands alienate some groups of people, to carve out a positioning that is compelling to their core target.
However, in the post-broadcast era, it will become practical to suppress audio-visual content almost entirely from people who aren't the intended audience. Suppression is already widely used within display and online video targeting in a simplistic, tactical way.
For example, a band running display ads for credit cards will typically suppress exposure to their existing credit card customers.
We haven't yet reached the point at which brands adopt a different tone and positioning with different audiences, primarily because broadcast TV is still the dominant medium for achieving reach and consumer engagement when building brands. However, in the post-broadcast era, a key opportunity for brands will be to speak with a tone that is personalised, resulting in what could be described as split personality brands, or brands whose positioning is 'amoebic'. Brands that adopt a tone which ages in tandem with the life stage of their customers will reduce churn.
Positioning a brand with somewhat different attributes and values to different consumers will deepen its commercial potential.
When personalisation goes beyond brand tactics and starts to affect the way brands are positioned, as well as the values brands represent, consumer portfolio marketing in its current form will become obsolete.
One brand will be able to cover cultural territory that currently requires a portfolio. Consequently, brand management will need to be rethought. This will be the biggest change the marketing profession will face in more than half a century. There is already a precedent for this – many global consumer brands are positioned somewhat differently by country or region. Brands whose positioning differs by region provide a glimpse into the coming age of split personality brands.
Rob Pardini is chief data scientist at WPP AUNZ
–
Further reading
–
Image copyright: balefire9 / 123RF Stock Photo