Souperventions: do you have a business idea you would like to get off the ground?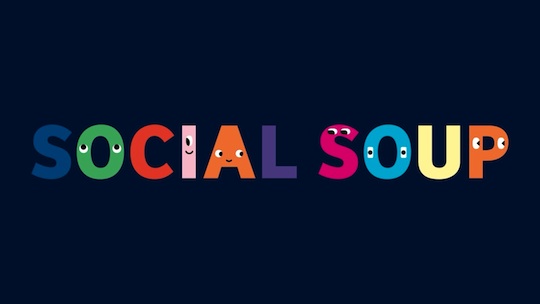 * Sponsored content: This article introduces Sourperventions, a competition by Marketing partner Social Soup that wants to help one person make their business idea a reality. 
Everyone has brilliant ideas each and every day. Sometimes we come up with an idea so great, that we know the world would love it, if we could just get it out there.
Unfortunately, most great ideas never see the light of day given that a large amount of us lack the know-how and the resources to effectively get an idea off the ground. That's why it's time for a Soupervention.
Souperventions is an initiative by Social Soup, an influencer marketing platform that specialises in launching new products and leveraging its community of over 150,000 people, known as 'Soupers'.
Social Soup CEO Sharyn Smith says the Souperventions initiative is all about helping someone in the community bring their idea to life.
"Soup is all about developing and launching great ideas and products and this new initiative puts the community in the driving seat. They get to come up with their own ideas and suggestions to take to market and we are going to show how we can help launch them through the power of our community," she says.
"Marketing with people not at people is the new paradigm. We believe people are the most influential channel to help discover and spread new products and this initiative will really bring to life, how successful this can really be on a totally new idea," says Smith.
The initiative is partnered by Slingshot, who will be donating time to help develop a media strategy and media partnerships for the winning idea.
Slingshot says it's excited to partner the initiative to help great thinking become a reality. "We love this venture so getting involved was an easy decision. What better way to generate fresh ideas and concepts, than leveraging the collective smarts of the awesome Social Soup community," the company said.
"At Slingshot we spend every waking moment working hard on making great thinking become real in market, so being able to help someone else do the same is both exciting and satisfying."
Those who choose to submit their idea can rest assured that they will maintain full ownership of the idea – Social Soup is only their to drive publicity and help get the idea up an running. Additionally, those who choose to apply will need to make sure they have time available to commit to the idea in April and May of this year.
Only members of the Social Soup community are eligible to enter, but those who are not current members are able to sign up prior to entering.
You'll need to get in quick. Smith says the calibre of ideas coming through is going to make a final decision difficult.
"We are really excited about the ideas we are seeing come through and we know we will have a hard time choosing what to help launch," says Smith.
The next stage for the project will be to take the initiative to brands and ask the social soup community to crowd source their next big idea.
Click here to find out more and get involved in Souperventions »