Airbnb Australia's head of marketing on strategy and why Australia is one of the brand's most important markets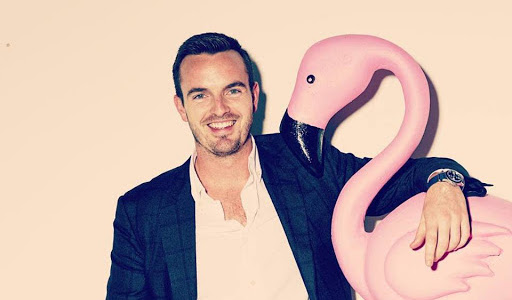 Marketing speaks with Ben Hallam, Airbnb's head of marketing in Australia, about the strategies and Millennial appeal of the sharing economy brand.
This article was sponsored by M2020 to let readers know Ben Hallam will be appearing at the event »
After a career which has spanned a mixture of client and agency side roles, Ben Hallam was brought across to Airbnb. He heads its marketing in Australia and New Zealand, leading business and brand growth in the region, and plays an active role in the development of products and strategies. Prior to his appearance at M20/20, he speaks with Marketing about strategy, generation, and the departure of global CMO Jonathan Mildenhall.
How do you develop marketing strategies at Airbnb?
There's a number of ways we go about this. Obviously, it depends on the product or market we're working with. Firstly, what we always do is look at how our community acts or behaves with our product on our site. Our strategy is to always start with that human behaviour. Then, we identify a business opportunity or the role we can play as a brand off the back of that.
In addition to this, we're a very consultative organisation. We generally share our learnings and our approach with markets similar to ours, agree on those priorities, and then go out and develop the fully fleshed out market plan.
Generally, you'll find we have about three-to-five global strategies a year that we interpret the way we need for our markets and regions. They're usually pretty flexible.
Marketers targeting Millennials has been a big topic for years now. Do you think Australian brands have finally caught up with Millennial consumers?
I do. We're talking about an entire generation of Australians here, so it takes time to understand how they operate and, more importantly, how they evolve. For companies like Coke, Qantas, CBA, and those brands of the world that have been around for over 50 years, that marketing takes time.
The last three to five years have seen a real shift in marketing in this space. For the positive. This is due to a number of reasons.
Firstly, marketers generally thought of Millennials as youth. Young people. The reality is today's Millennial can be aged anywhere from 17 to 35. There's obviously a big gap in those age differences. As an industry, we've learned to segment our younger audiences a lot more effectively.
Secondly, the rise of a younger workforce sees a deeper understanding of our Millennial audiences, simply because we've got more Millennials stepping into marketing roles in the industry.
Lastly, we've seen such a boom in what I call 'Millennial brands' – Aesop, Deliveroo, those sorts of companies – that we now have so many 'best-practice' brands and companies to learn from that the industry knows what they're doing. If not, then they know what they've got to do.
Why do you think Airbnb and similar brands resonate so well with Millennials?
It goes back to one of my favourite quotes from Brian Chesky, who's one of our founders, he says "Airbnb wasn't a widget that we invented, we naively believed that people could be caring and trust one another."
I love that quote. It's a vision that Millennials shared and wanted to foster about Airbnb in the first place. The worst thing we can do now is ignore what people loved about it. The way we engage Millennials is to stay true to what has made us successful, which are human connections, and a determination to create a world where people feel confident, comfortable and connected anywhere in the world.
It's that behaviour that needs to shape our strategy, not always the data and the numbers. Of course, we need to engage our audiences by offering quality accommodation and good customer service and strong technology, but we never forget what attracted Millennials to us in the first place.
Have you started developing strategies to target Generation Z?
We don't focus on them as much at Airbnb. It's important for us to have our finger on the pulse of what the next generation is doing, and what trends we're seeing, but our consumer funnel is slightly different, in that our first-time bookers can come from anywhere.
We have a strong families audience, we've got a loyal market in our retirees – our 'grey nomads' – as we call them, in addition to our Millennial base.
We try just to focus on a few audiences just to stay focused and look at our loyal base more strongly.
You're not only marketing to travellers and guests, you also need hosts. Is there a different target again for that sort of marketing? An older, wealthier clientele?
Our host demographic can vary from older people – empty nesters wanting to open their homes – to first home buyers wanting to lease out a room to help them with their mortgage repayments. So, there's a large cross-section of people that sign up to host.
Like I said before, what attracts everyone to it – in addition to the financial benefits of hosting – is the fact of strangers opening their homes and getting to know people from other cultures or cities or places that you otherwise may not get to know.
How has the departure of global CMO Jonathan Mildenhall affected operations in Australia and New Zealand?
I'll miss him dearly. I'm super excited for the next chapter, both for Jonathan and for Airbnb. JM [Mildenhall] had a significant impact on our business over the past three to five years. I think he leaves behind an amazing legacy. Australia's an extremely important market for Airbnb.
We have the highest brand awareness of any Airbnb market in the world. Aussies travel further, they travel for longer, they're extremely mature when it comes to tech and media, so Australia's growth remains a focus for Airbnb, and we'll always continue to invest in that.
From an operations perspective, 2018 will bring some really exciting changes, as we eventually onboard a new CMO, as well as embed our new creative agency in Wieden and Kennedy and launch amazing new products. But for the time being, it's business as usual.
Hallam will be joined by speakers from more of Australia and the world's biggest brands at Millennial 20/20 conference – M2020. Click below to find out more.