"Doable but not easy" – DaaS and commercialising your organisation's data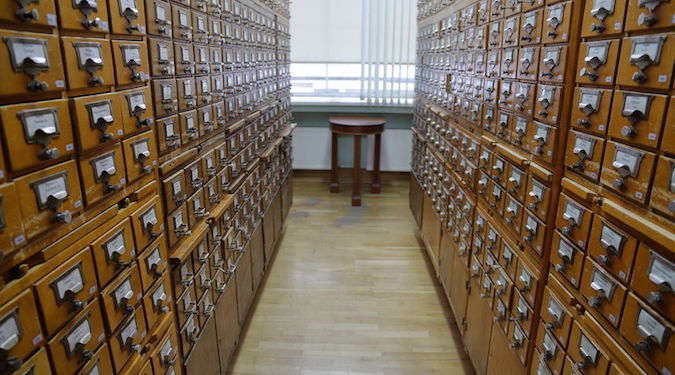 Graham Plant explains Data as a Service (DaaS), and explores new options for commercialising your organisation's data.
This article originally appeared in The Serve Issue, our October/November 2017 print edition of Marketing magazine.
Have you heard about DaaS? You may have heard of its cousin Software as a Service (SaaS) or brothers Platform as a Service (PaaS) and Infrastructure as a Service (IaaS). And, of course, there is big data as a Service (BDaaS) – riding the wave of big data hype.
So what is DaaS?
DaaS is described in a number of different ways depending on to whom you talk and what your Google search throws up. Today, DaaS is described as a cloud-based solution used to facilitate the accessibility of data in a timely, secure and cost-effective way. DaaS operates under the premise that data can be supplied to users on demand, irrespective of any organisational or geographical separation.
The shift of data to cloud-based databases (i.e. DaaS) incorporates features offered by cloud-based technologies including scalability and enhanced efficiency.
Organisations leveraging huge amounts of user generated data, combined with large structured databases with access to new technology, are key factors contributing to the growth in the market.
I've been working in the data space for a significant period. And while the term DaaS has only recently received some serious airtime, demand for data has been around for a long time!
When I think DaaS, I'm also thinking of those organisations that are turning raw data into actionable and/or licensable information that can be delivered in a service model. With this definition, all the data licensing companies such as Experian, Equifax, Acxiom, geoTribes, Roy Morgan Research and many others are offering a DaaS solution. In fact, I would argue that many of the list brokers also fit into this category.
There are new technologies providing scale and reach for data that was unimaginable only a few years ago. This has created the form of DaaS today as opposed to the previous data as a goods (or product) model.
The core variances of DaaS today, compared to how it was in the old days, can be summarised as follows:
Data as goods/product
A single download or append of information via batch processes using date and time stamps to maintain quality and data integrity,

heavily reliant on storage at the user end to capture and store data for in-house access and application, and

loads of complexity shuffling large volumes of data through SFTP (Secure File Transfer Protocol) and data management models.
DaaS
Offering dynamic access through cloud-based solutions providing the most up-to-date data in real time (or close to real time),

reducing the need to store and administer third- party data by integrating with the data provider so information is available on call, and

being hosted by the provider, there is no need to integrate platforms or applications in-house, simplifying use and administration.

So now, DaaS is a more agile and cost-effective solution than it was in the past. Quality is generally better as data is being updated all the time and easy to access. It is now scalable, can support large numbers of concurrent users and is evolving with market movements and new technology enhancements.
Technavio's market research analyst predicts the global DaaS market to grow at a compound annual growth rate of more than 43% by 2020, with organisations continuing to adopt cloud-based data services for their business.
Building a data-driven business is now a key pillar of many organisations' strategic plans. This creates an opportunity to improve business practices and customer service, and lift marketing ROI. Key to this goal is the creation of standardised processes and implementation of fit-for-purpose technology that is able to collect and transform data so that it is accessible. The same can be said for DaaS and the commercialisation of data.
Organisations are now looking at their data not only as a source of insight for their existing business, but also as a strategic foundation upon which they can potentially build new businesses. Data is being recognised as an asset and organisations are keen to understand:
the value of the asset, and

whether there are any incremental commercial benefits they can derive.
Companies have been sitting under a deluge of data (both structured and unstructured) and now find themselves administering mountains of data that they aren't fully exploiting. Many can't even leverage it for internal decision-making, let alone commercialise it.
With new technology, greater appreciation of data and simplified ways to collect, store, access and analyse data, it will not be long until data currently locked in organisational silos will be democratised to allow wider usage.
A recently published report from Forrester describing the new trends in data commercialisation suggested that a third of organisations referenced were exploring commercialisation of data, or sharing it, for revenue with partners or customers.
The evolution of DaaS technology means that a move to commercialise data is certainly an option for many organisations. Some are doing it well; others not so well. Many organisations have not implemented the type of centralised data architecture that makes accessing data on demand a reality. But if commercialisation of your data seems way too far outside your wheelhouse to attempt, then you may look at liberating your data through third-party data providers who are redefining the DaaS marketplace.
Vendors with purpose-built DaaS platforms are increasing in number every year. They are able to act as intermediaries and agents for organisations wishing to commercialise their data without being encumbered with the need to create new infrastructure and a sales and service model.
DaaS is expected to facilitate new and more effective ways for distributing and accessing data. With this capability readily available, industry pundits suggest that, as more companies realise the commercial value of their data assets, the DaaS market will continue to expand.
In recent times, we have seen a rapid growth in the digital landscape with the creation of private data marketplaces, or data co-ops, second-party data or syndicated data arrangements. By connecting the demand and supply side, digital publishers are able to commercialise their audience data uncoupled from their inventory.
Leveraging unique and rich audience data sets by combining publisher data with other sources of first-party, second-party and third-party data is now commonplace. Many publishers wishing to secure a new revenue stream are selling o their most valuable first-party data – allowing advertisers and digital trading desks to more accurately target consumers in campaigns.
Through controlled release of their huge bank of transaction and audience data, they are allowing advertisers and their digital trading desks to optimise their own campaigns.
IDC predicts that, by the end of 2017, revenue growth from information-based products will double the rest of the product/service portfolio for one-third of Fortune 500 companies. Further, IDC suggests that 'data monetisation' will become a major source of revenues, as the world will create 180 zettabytes of data (or 180 trillion gigabytes) in 2025, up from fewer than 10 zettabytes in 2015.
The market prediction is that raw data and various value-added content will be bought and sold either via marketplaces, or in bilateral transactions, and organisations will begin to develop methods for valuing and commercialising their data. By focusing on how data is acquired, distributed, enriched and then shared across heterogeneous platforms – by applying industry standards and leveraging technologies such as data virtualisation – organisations can maximise the return data on one of their most valuable assets.
Now, a warning
Commercialisation of data is not easy. It's doable, but not easy.
That said, the benefits, both financial and strategic, warrant chasing this significant opportunity for those with rich data assets.
So what are the building blocks for creating your own DaaS revenue? Good question. Here's my high level guide:
Gather: Applying an overarching data strategy, implement systems and processes to capture, retrieve and organise data from all relevant sources, regardless of formats and functions. During this process, it is important to consider privacy and governance of data.
Process: With a clear understanding of application, morph the data through an ETL (extract, transform, load) function that creates a normalised and consistent view of the data appropriate to its end use requirement.
Publish: Produce a single interface into the integrated data that resolves the complexity of many formats and sources into a format that the end user can interpret, use and apply. With data captured from the customer, it is important that their privacy and the terms and conditions on how their data will be used, is respected and applied.
Access: Create, or integrate into, a platform (which could be a third-party provider, co-op or partner) that is easily accessible, tightly controlled and simple to use, allowing users to query, access, and use the data and insights.
Even if you don't choose to commercialise your own data, you will undoubtedly be a user of one or more DaaS solutions. Enriching your own customer data with third-party data sources is going to be critical to rounding out a complete view of your customers and delivering new insights not possible from within your business and its relationship with your customers.
* * * * *
To purchase a copy of the latest issue or a subscription to the mag, visit the shop »
* * * * *
Copyright: ironstuff © 123RF