Australian Multicultural Marketing Awards: nominations open for campaigns reflecting diversity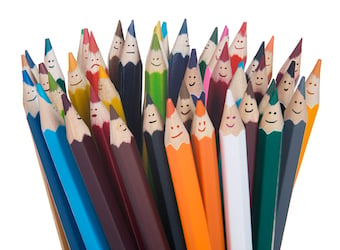 Nominations are open for the Australian Multicultural Marketing Awards for this year's best campaigns, to be announced 25 November. 2014 marks the awards' 25th anniversary.
The Australian Multicultural Marketing Awards (AMMA) are coordinated by the Community Relations Commission for a Multicultural New South Wales (Multicultural NSW), and are now open to marketers and agencies nationally.
Past recipients have included NRMA, Coles, Woolworths, Qantas, Western Union, the AFL and Cisco Computer Systems.
AMMA rewards marketers who deliver campaigns that consider and reflect Australia's community diversity. In NSW, where the awards began, about half of all residents are either born overseas or have at least one parent born overseas.
Categories for 2014 include:
Big Business,
small Business,
business innovation,
arts and culture,
communities,
youth,
communication,
public sector, and
education.
This year, for the first time the awards will also include an SBS People's Choice Award.
In launching the awards this week, NSW minister for citizenship and communities, Victor Dominello said:
"Over time both businesses and government agencies have come to understand the importance of targeting their marketing to meet the needs of our multicultural communities."
The AMMA awards will be announced at a gala presentation ceremony at Sydney Opera House on 25 November 2014. Nominations close on 10 October.