Family dynamics are changing and Millenials say it's for the better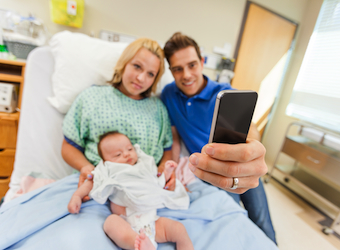 Nearly half of Millennials think they are doing a better job of raising their children than their parents, says a global survey conducted by Havas Worldwide.
The latest Prosumer Report, 'The New Dynamics of Family', surveyed 6,767 adults across 20 countries, and found six in 10 millennials are intentionally raising their children differently to the way they were raised.
The traditional household structure is changing: 40% of children in the US are born to single mothers, one-third of Japanese now live alone and nearly 40% of Germans live in single-person households.
"Nothing is more important than family. But that word has very different meanings for different people", says Havas Worldwide and Creative Group Global CEO, Andrew Benett.
The Millennials are most open to change when it comes to the traditional family structure – the majority of them believe interracial marriage and same-sex marriage are benefiting society.
Nearly 60% of them agree that "in the future, we will see a lot more people 'co-living' (sharing a home with coworkers and/or people who are working toward a common goal)", says the survey.
"To contribute to consumers' lives in a meaningful way, brands must first understand realities of family relationships and the complexities of parenting in today's digital environments", says Benett.
Different generations want their children to have very different qualities. Baby boomers want their children to be tolerant, kind, hardworking and resilient, compared to Millenials who want strong, creative and adventurous children.
Technology, which plays a huge role in family life, received mixed reviews in the study. The majority of people surveyed believe digital technology and the internet are ruining childhood but more than half feel children who grow up without access are at a real disadvantage.
Generally, parents want children to access to the latest technologies as well as having enough time to participate in physical activities, interact with peers and simply just be kids.