How to capture online user feedback to drive conversion and loyalty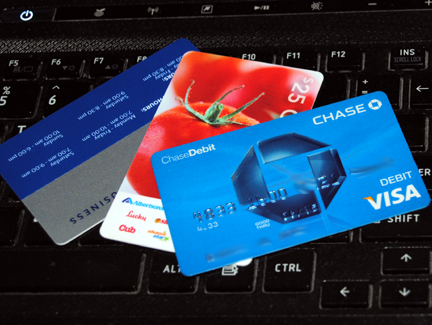 * Sponsored content – This article was produced by Marketing in collaboration with Qualtrics to promote 'The Essential Website Experience Playbook'. Download the guide to learn 10 ways to capture web feedback and drive conversion and loyalty.
_
The 'Essential Website Experience Playbook', from software-as-a-service and leading insight platform Qualtrics, identifies customer feedback opportunities through all stages of interaction with a website, saying it yields critical insights so marketers can adjust specific experiences, or to add valuable features and service options.
This includes the provision of feedback links, site exit surveys, help surveys, page level feedback surveys, post transaction surveys, form abandonment surveys, profile building, market research surveys, usability testing and panel recruitment as important steps.
A feedback link allows visitors to provide feedback via a survey at any time throughout the experience.
Succinct, limited surveys are preferred, as they enable leaders to offer immediate solutions that can increase conversion.
"The sooner you find out that a customer needs help finding a particular product or piece of content, the sooner you can offer to connect them with a representative for specific help."
In terms of implementing feedback surveys success should be measured on conversion rate – number of completed surveys or number of initiated surveys – and converted business, or dollar value of business that resulted from solutions offered during the survey.
"90 to 97% of visitors leave your site without becoming customers, providing contact information or otherwise fulfilling the purpose of your site."
Research suggests that, particularly for retail, the majority of this traffic is largely recoverable.
Effective site exit surveys, triggered by an event which suggest the user has left the site, help the operator understand the reason why, and therefore enable them to make solutions or special offers which may help to convert the customer, or stem the tide of users leaving the site so quickly.
Post transaction surveys allow businesses to ask customers what could be done to improve the user experience after they have made their purchase.
This is a key factor in gaining customer loyalty, and can be measured by customer retention – percentage of renewing versus non-renewing customers – and cross selling rate – percentage of purchases that include more than one product.
Profile building enables digital business leaders to obtain rich customer information critical to the marketing team.
Website usability testing allows businesses to streamline the user experience, reduce customer support costs, make informed and updated development decisions and drive desired user behaviour.
According to the paper, website usability can be measured by taking into account bounce rates and page conversions.
Lastly, panel recruitment surveys, rely on contacting existing or previous users – even though they may not be interested in the particular product or service in question – to invite them to participate in market research or customer feedback.
_
FREE DOWNLOAD: Learn 10 ways to capture web feedback and drive conversion and loyalty by downloading 'The Essential Website Experience Playbook' by Qualtrics.