Australian retailers are struggling with mobile commerce: report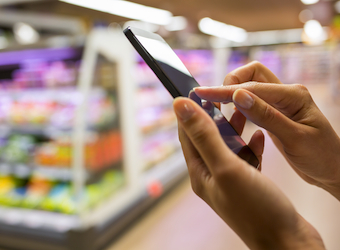 The Iconic is Australia's top mobile retailer, however Australian brands are still struggling to provide a satisfying mobile experience to consumers, according to a new study from Episerver.
The study scored 20 of Australia's 'bench mark' retailers on a set of criteria based on whether their mobile offering met consumer experience expectations. Over 1000 smartphone and tablet users took part in the survey.
The 'Episerver Mobile Commerce Report' rated The Iconic the best mobile experience with a total score of 66.47%, demonstrating a successful mobile strategy and effective apps in place across Android and iOS platforms.
Despite the high scores, it appears that the brand's iPad application may still require some work, gaining a score of just 49%.
Kogan came in second place with an overall score of 64.96%, closely followed by OzSale (57.40%) and Catch of the Day, which was voted as having the best iPad application offering.
Despite coming in second, Kogan was voted as having the best mobile site, with a score of 73.75%.
Other companies to place well on the list include, Dan Murphy's, Lorna Jane and JB Hi-Fi.
However, many companies didn't fair very well at all. The average score across the 20 benchmark retailers surveyed was 34%, a figure significantly lower than any other country surveyed.
Episerver director of product management David Bowen said the results were disappointing considering the current climate.
"Given the boom in mobile and tablet adoption across the region, it's a shame to see so many Australian retailers still not maximising the use of these technologies to benefit their businesses," he says.
"Of the 20 retailers bench marked, nearly half did not offer any mobile or tablet applications across both Android and iOS, dragging the average score down significantly across the region," says Bowen.
The boom Bowen refers to is supported by Episerver statistics, which indicates that 96% of Australians currently own a smartphone. In addition, 65% of Australian consumers questioned said they'd  made a purchase via a retailers mobile app.
Alarmingly for those brands still lagging behind, 46% of respondents said they are less likely to make a purchase if confronted with a poor mobile offering.