Australian shoppers jumping to mobile commerce faster than businesses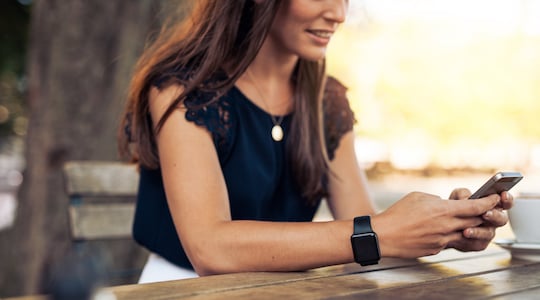 71% of Australian shoppers are now using their smartphones to make purchases.
Despite 71% of Australians now using their phones to complete purchases, only 49% of online businesses are optimised for mobile payments.
The inaugural PayPal Australia mCommerce Index biannual report reveals a divide between consumer mobile payment behaviour and the readiness of businesses to support mobile transactions.
22% of respondents say they spend more than $500 per month on mobile.
31% of businesses in the study have no plans to optimise for mobile sales. This stat is reflected in the proportion of online businesses which have zero sales via mobile – 26%.
"Australia has one of the hightest levels of mobile penetration globally, with 80% of the Australian population owning a smartphone," says Libby Roy, managing director at PayPal Australia.
"I was surprised to discover the low level of business readiness to accept sales effectively via mobile devices," she says.
A third of respondents make mobile payments at least once a week, a figure which jumps to 47% for those aged under 35.
"Although online businesses may think they don't need to optimise for mobile now, they will have to if they want to stay competitive in the near future," says Roy.
Other findings in the study include:
85% of smartphone users in the 18-34 age bracket buy via mobile, and

Security was listed the most significant concern for respondents, with 46% listing it as a barrier to mCommerce adoption.
Social media is revealing itself as an emerging platform for online commerce. 11% of Australian consumers report having made a purchase via social in the past six months, and 7% of businesses indicating they accept transactions via social.
Again, this presents opportunity, says Roy; "early adopters in the business community are getting on board with social commerce as the business uptake at 7% is not far behind consumer adoption at 11%
"However there's a huge gap between the early adopters and the majority in the business community – with 34% of Australian businesses having no social media presence at a ll and 89% of businesses stating they have no intention of accepting payments via social platforms within the next six months," she says.
Social media is a clear driver for purchases, with 18% of respondents buying something after seeing it on social media.
Security was a clear barrier for customers not making purchases via social, with roughly half saying it's a concern and 59% saying they don't want their financial information linked to their social footprint. This represents perhaps another opportunity, for businesses who can guarantee security and reassure new customers of the simplicity and ease of purchasing via social media.
PayPal's mCommerce index will be an ongoing, twice yearly barometer, and is based on Roy Morgan research commissioned by PayPal of 996 online surveys with Australians who own smartphones, and 106 online businesses surveyed.