New tour comparison website launches commission-free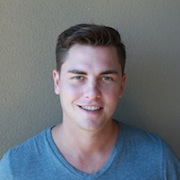 A few years ago entrepreneur Murray Decker was getting messages on a weekly basis from friends and friends of friends looking for help with booking tours while they were travelling all over the world. As a former travel guide Decker knew all the ins and outs of the travel industry and he decided he wanted to find a platform to share that information.
Looking for a gap in the market, Decker found there was no way for travellers to compare different travel tours. In May 2015, Decker launched Tour Amigo, an unbiased tour comparison website. The website is the first of its kind, offering travellers a hub of information comparing multi-day tours in countries around the world. With 43 different tour operators and over 7,500 tours, Tour Amigo aims to save people time and give them independent, quality advice.
The site is funded by advertising and membership subscription in a deliberate strategy to give the website more credibility. Decker wants the website to improve the quality of travel agents.
"Our mission is definitely not to take out travel agents, in fact we'd love to be working more closely with them and hopefully this is a valuable tool to them."
Relying on advertising revenue to make money means Tour Amigo is free from the challenges of a commission-based comparison model.
Comparison websites have grown increasingly popular in Australia in recent years. The ACCC is aware of the potential for misconduct by the lack of transparency with a number of websites being fined for misleading advertising and representations.
Tour Amigo gives tour companies around the world global coverage for a monthly membership subscription. In return, Tour Amigo offers advertising space, quarterly reports on industry statistics and consumer behaviours, and a chance to respond to and authenticate reviews. The website also sends users directly to the tour company's website where they can book the tour themselves.
Decker used his wealth of knowledge and a history of contacts in the industry to think of everything potential travellers might need to know when creating this website. He just wants a platform to help people make decisions easier for travellers.
"We're just a free online platform with a focus on reviews and just really helping the user in the end."
A custom-made review section on the website allows people to review their tours in full.  
The review process is more in-depth than the average one to five stars.
"It addresses every single part of a tour," Deckers explains. "Because how can you rate accommodation one to five if you've experienced 10 different hotels across a 20 day trip?"
Although it does ask users to rate everything (the tour leader, the bus driver, the food, the accommodation), the comment boxes do not have any character or word limits, allowing users to give as much or as little detail as they feel is necessary.
Leaving a review is the only part of the website that requires a log in.
RELATED: Deception and transparency in finance: Inquiry report set to kick industry's butt »
When asked if Decker thought there was still a need for traditional bricks and mortar travel agents he insisted that we definitely still need them.
"People still do like talking to someone," Decker says, not wanting Tour Amigo to replace travel agents but to assist them in giving people the best recommendation.
Travel agents will have access to more information via Tour Amigo and using the service that it offers means tours won't be pushed because they offer a higher commission to the travel agent or booking website.
Decker is hoping to one day remove commissions from the industry all together, in an effort to give people the best quality advice and find trips suited to their exact requirements.
Although the website does not offer comparisons on flights or insurances, it has partners which it links to, to provide users with as much information as possible. These partners come from Decker's connections in the industry and are tools, products or companies that he's personally used.