Millennials and GenZ take the marketing spotlight – what about the Boomers?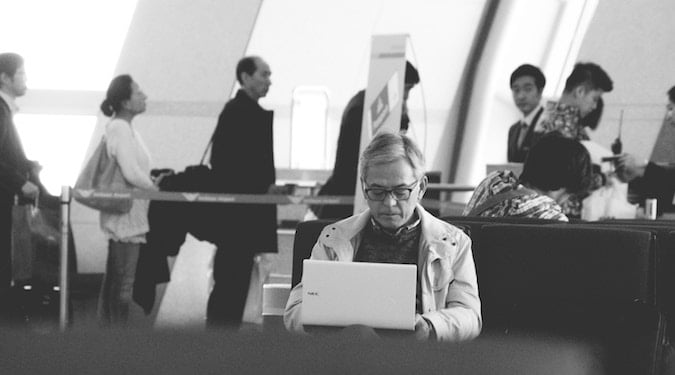 Have marketers become so distracted by the youthful allure of targeting Millennials and GenZ that they've forgotten about 25% of the population (and 53% of the wealth)?
Close to a third of Australian Baby Boomers (30%) claim to shun advertising and more than half say they are "open to new sensible ideas" and rely on TV advertising and word of mouth to make purchase decisions, according to a new study by Five by Five.
The 'What makes Baby Boomers wise to new product launches?' white paper assesses purchasing behaviours and advertising responsiveness in Baby Boomers – born between 1946 and 1964; between 55 and 73 years of age – across the UK, US and Australia.
With a high disposable income – and holding more than half of the population's wealth – Baby Boomers should be the perfect audience, according to the report. Five by Five says, however, that Boomers' experience of rapidly shifting technological and sociological trends have left them cautious when evaluating new products at launch.
"The research shows that Baby Boomers in this country are not the first people to purchase a newly launched product but they over index when it comes to early majority adoption," says Five by Five managing director, Matt Lawton.
"The importance of word of mouth (41.3%) to this generation also supports the view that Baby Boomers tend to hang back until a launch has been established and someone that they trust recommends the product or service.
"But once they feel that the product is 'safe' to purchase, they embrace it wholeheartedly. This is true across all three continents, with the UK being that little bit more eager to embrace early on (10% more likely than Australia and the US)," Lawton says.
According to the report, Baby Boomers across Australia took the most notice of launches involving automotive (57.7%), food and groceries (42.6%), mobile phones (35.2%) and travel (30.1%). About one third of Boomers say they pay attention to advertising relating to a product or service they already have.                                          
When asked how they viewed new products, 28.6% of Boomers claimed they were cautious and 31.1% wanted to find out for themselves about a new product everyone was excited about.
While TV advertising remains an important decision factor for Boomers (65.6%), Five by Five also found that email is popular among the generation, with 32.9% saying email advertising contributes to their purchasing decisions – more than mail, leaflets and free magazines (31.3%).
"Marketers would be wise to factor Boomers into a secondary phase of launch. They're more than just an age demographic, and these findings further support arguments for marketers to challenge traditional demographic segmentation. To win the hearts of this audience, we need to understand Baby Boomers act only once they're convinced the product/service is viable and has longevity," Lawton concludes.
 Further Reading:
Image credit:Priscilla Du Preez