OzTam partners with Nielsen to launch TV measurement integrated database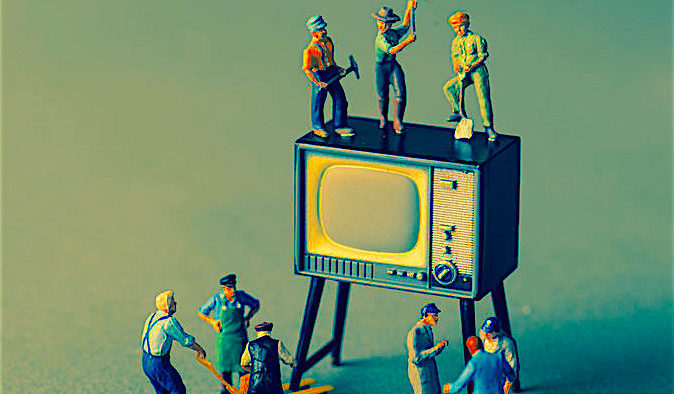 Australia will have advanced audience targeting and measurement across TV and connected devices with OzTAM's new 'VOZ' Virtual Australia system, rolling out in Q1 of 2019.
VOZ will bring together OzTAM TV ratings and OzTAM VPM (Video Player Measurement) connected device viewing data to deliver an all-screen, de-duplicated picture of who is watching and how they are watching it. It will incorporate viewing on seven million connected devices plus minute-by-minute actual viewing behaviour of more than 12,000 individuals.
Developed in conjunction with Nielsen, VOZ will progressively roll out in early 2019.
Advertisers, says a release, will be able to create media plans encompassing TV inventory across all broadcast channels and devices, and manage cross-screen campaigns – including overall audience reach goals. They will also be able to overlay other datasets on top of VOZ to support advanced audience targeting.
"There are 1.8 TV sets but a total of 6.6 screens on average in Australian hosueholds," says OzTAM CEO Doug Peiffer, "and people are using them to watch TV throughout the day – inside and outside the home. Prime time is now any time."
VOZ is to combine:
TV ratings currency panel data from over 12,000 individuals in OzTAM's in-home broadcast TV measurement (TAM) sample
streaming TV metre data from more than 1300 TAM panel homes
online TV content viewed on 7 million connected devices
population information from more than 50,000 establishment survey questionnaire responses per year, and
ABS population data.
In a media release from ThinkTV, Australian commercial TV chief executives welcome the new database.
"TV is the only way to reach mass audiences fast," says Paul Anderson, chief executive of Network Ten. " Today's news unlocks the true value of our content and cements TV's position in the marketing mix as the most effective way for advertisers and brands to engage audiences at scale," he says.
"The true amount of TV being watched – and the level of engagement when it is – has long been underestimated," says Tim Worner, chief executive of Seven West Media. "Today's announcement gets us much closer to capturing real audience numbers and will give brands invaluable insights into how audiences engage with premium long form video across the many different screens now available to them."
Further reading
Image copyright: bee32 / 123RF Stock Photo