The CX trends set to take hold of 2021
The pandemic has put the pedal to the metal when it comes to digital adoption and innovations in customer experience (CX). Four senior leaders consider what emerging CX trends will be more relevant than ever in 2021. From voice technology to agile measurement strategies – what's next for CX?
Ricky Chanana, Head of Sales ANZ, Twitch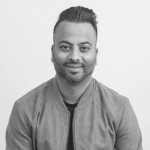 "In a year governed by border closures, lockdown laws and social distancing measures, 2020 gave rise to the Australian consumer's need for human connection. The brands that prioritised creating meaningful relationships or provided the means to connect with others grew exponentially over the year. As life returns to some amount of normalcy, a precedent has been set for the CX standards that will take hold of 2021.
We develop habits in an average of 66-days, yet we've experienced shelter-in-place restrictions for over seven months—during which, we've become accustomed to the likes of video calls and increased screen time. This new consumer behaviour isn't going away anytime soon, so customers will keep looking to brands for personalised interactions and platforms to remove social barriers into the new year and beyond. CX that's grounded in affording relatable experiences and connection will continue to thrive long after the limitations and anxieties around face-to-face contact and travel fade."
Robert Schwarz, Managing Director ANZ, Enterprise, Nuance Communications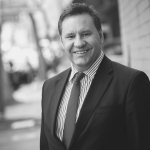 "I'm expecting to see an acceleration of voice-based services and customer experiences in 2021. The past few months have been pivotal for the adoption of voice technologies around the world, and Australia is no exception. Telsyte reports that 2.6 million Australian households now have a smart speaker, while Amazon reported a huge increase in the use of voice in the home. At the same time, a report from Cognizant says that Australia is adopting smart speakers at a faster rate than other countries, and that one in five Australian businesses report having a formal voice strategy, more than any other APAC countries. We have also seen a sharp acceleration in the use of voice services on our end, quickly reaching the milestone of 10 million voice authentication users with our Australian customer deployments in the middle of this year.
We are lucky enough to live in a country where life has come back to somewhat normal, but the lockdowns have triggered new behaviours among consumers that are now ingrained in their habits, and it includes an increased use of voice services. We speak three times faster than we type, and using voice enables consumers to multitask. In a world where everything accelerates and consumers have less time on their hands, voice brings them convenience and is more engaging.
It also brings an extra layer of security to both consumers and organisations, where identity verification and fraud detection processes can be automated using voice biometrics, eliminating the need for easily-compromised passwords or security questions in customer-business interactions. There are different ways CMOs and customer experience leaders can look at voice to engage with consumers in 2021, from shaping creative campaigns, or optimising authentication, to addressing their requests with intelligent virtual assistants."
Manish Bahl, AVP, Centre for the Future of Work, APAC, Cognizant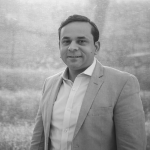 "COVID-19 has created an inflection point for voice technology adoption. Not only has the pandemic made us more aware of unhygienic surfaces — including customer-facing touchscreens — but it has also incited a renewed interest in interacting with a human-sounding voice as a result of months of social isolation. Both of these realities have served to catalyse the beginning of a large-scale shift towards voice technology for brand-consumer engagements.
In fact, our research has revealed that Australian businesses are already leading the rest of Asia Pacific in the use of voice technology, with 93 per cent believing the shift from touch to voice will only accelerate in the future. Because of this, we can expect to see businesses of all sizes invest in voice capabilities and make them core to their customer experience strategies in 2021.
The majority of Australian leaders (82 percent), in our recent study, said that voice will become an essential part of their customer experience initiatives. To deliver hyper-personalisation through voice, brands must identify hands-free moments for users ― at the gym, in the car, in the kitchen ― where the effective use of voice-enabled applications can be a game-changer.
The future of customer experience is human-led and voice technology represents an opportunity for businesses to embrace this. Those who do it well have the potential to fundamentally change the brand-consumer relationship."
Jay Wilder, Senior Director Product Marketing, Salesforce Datorama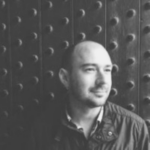 "As customer expectations and behaviours continue to shift towards 'all-digital'  in response to the current environment, businesses are accelerating their digital transformations. Being tuned into the customer journey has never been more critical to marketing success, whereby marketers need to be agile and put data at the center of everything they do, from creating personalised experiences for each customer to optimizing the impact of each campaign investment.
To do both, marketers will need a customer and marketing performance data strategy that moves at unprecedented speed and scale– but they still have progress to make, as our recent study revealed 73 percent don't have access to real-time insights.
One way we're seeing marketers evolve is with an agile measurement strategy that prioritises rapid, data-driven testing and learning of new messages, channels, and digital commerce experiences. Marketers can create experimental and control groups in their campaign to test small changes, such as timing, format, messaging, or channel. With access to real-time data on their performance, brands can learn how to optimise for the latest trends driving customer decisions, while shifting budget and resources to the campaigns and journey touchpoints that yield the best outcomes."
Photo by Rui Silvestre on Unsplash.