User-centric path-to-purchase measurement required as 41% of transactions involve two or more devices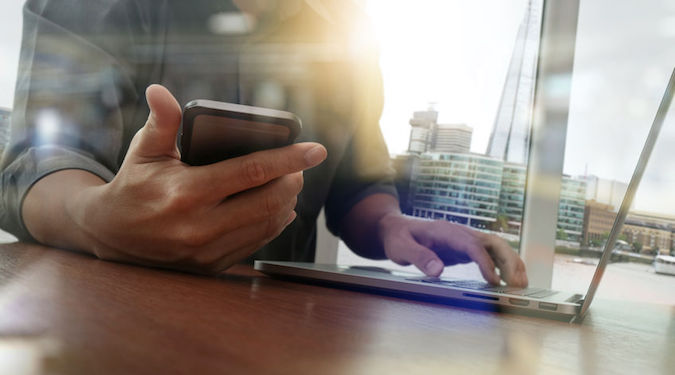 Transactions involving two or more devices make up 41% of all online transactions in Australia.
Sponsored content: This article was sponsored by Criteo to let readers know they can access a free copy of 'The State of Cross-Device Commerce' »
New research results from Criteo show 41% of all online transactions in Australia in Q4 2016 occurred across two or more devices.
Mobile is showing a higher transaction rate, with a higher average order size, for example 45% of all online purchases were completed on mobile, representing a 29% increase year-on-year. Order values increased too, with smartphone spend increasing 43%.
Globally, mobile apps captured more transactions (55%) than mobile browsers (45%).
Other revelations in the study show smartphones to be the key device in cross-device buying:
27% of all cross-device transactions begin with a smartphone, and
top retailers in Australia grew sales from smartphone transactions to 33% of all online retail sales in 2016.
As customers continue to use multiple devices along the path-to-purchase, marketers need to take into account how much cross-device shopping may cost in ad waste if they do not have accurate and scalable measurement.
Traditional analytics tools look at activities on a device-by-device basis, providing a limited and siloed view of customer journey. Shifting to a user-centric view that leverages cross-device measurement tools can accurately identify a consumer and capture a complete view of their shopping experience.
"Adoption of a cross-device measurement strategy is a critical imperative for all retailers," says Pressy Sankaran, ANZ commercial director at Criteo.
"Marketers not only need to adopt cross-device measurement to ensure proper attribution, but also to ensure their spend is optimised for the channels delivering the highest performance. Retailers who are able to deliver a seamless and personalised customer experience across devices will stand out from the crowd."
Maximising cross-device customer service is also a matter of recognising how time of day and other factors influences device preferences.
In Australia, desktop purchases peak during work hours, while mobile devices dominate in the evening, and in particular, on the weekend.
Tablet use is on the decline, with an 8% drop in share of total online purchases year-on-year.
Apple continues to surge ahead, with iPhones making up 24% of smartphone transactions in Australia, representing a 51% growth rate year-on-year. Android makes up 10% of smartphone transactions.
Desktop remains the domain for larger orders, with an average order value of $100, compared to iPhone ($77) and Android ($73).
Further insight in 'The State of Cross-Device Commerce' reveals device preference of Australian online consumers in greater detail, as wall as deep understanding of global trends in the area.
Click for your copy of the report
Image copyright: everythingpossible / 123RF Stock Photo