20 years on, does text messaging still work?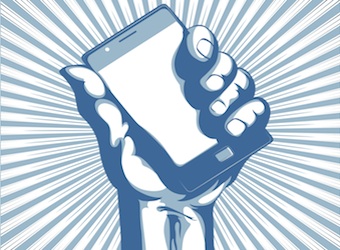 Two decades since Richard Jarvis received the first text message to his phone, Joe Barber finds out that this unique channel still affords major advantages.
Does text messaging still work for brands? I get asked this question often, which is amazing since it was less than six years ago I was being asked 'what is text messaging' in the context of mobile marketing. In such a relatively short space of time it is considered old school.
The earliest incarnation of a text message was in fact sent in the 1920s. RCA Communications of New York (now known as Verizon Wireless) sent text messages referred to as a 'telex' over transatlantic circuits. Despite this, the first text or SMS message is generally regarded as that sent by Neil Papworth in the UK using a personal computer to the phone of Richard Jarvis in December of 1992.
On the 20th anniversary of text messaging it was estimated that Australians sent a record-breaking 223 million messages to mark the start of 2013. It's actually quite amazing that the telco networks were able to hold up to such massive spikes in traffic. There would have been no shame in a few network hiccups caused by such unprecedented burst demand in such a small window of time.
One of the interesting drivers behind such prolific growth is the success of smartphone adoption among Australians. With growth close on 100% for 2012, it is estimated that smartphones now represent almost 50% of phone users. And that leads us to the relevance of text messaging for mobile campaigns. Has the 'funky and cool' impact of mobile marketing using SMS and MMS ended? Do consumers still react to an SMS-based call to action? Is the ROI still there?
Before going on, it is important, as I've discussed many times in the past, to understand consumer segmentation in respect to their usage of mobiles. When we consider online activities, such as online retail, an assessment of usage must only take into account those with the technology and propensity to go online. That's around half the mobile user community.
With messaging, the audience is more like 80% of the consumers, despite 100% of the phones on the market and in use supporting text messaging. Some user segments will do nothing more than phone calls – a small but existent percentage. With online activities, the available audience is 50% (smartphone users). The importance of this is to properly read and understand market statistics and the real opportunity segment or size of the market when measuring success or response rates.
Messaging – does it still work? Unquestionably. However, consumers are now less forgiving and less tolerant of ill-considered campaign executions. The engagement opportunity is sub-second and the retention rate is far lower. However, for many organisations with well-refined processes and tactical implementation guidelines, text messaging still out- performs email at a significant enough ratio to justify the cost versus email.
Substantially, the rules haven't changed for a successful text message campaign. What has changed is the customer's expectations and tolerance levels. Disjointed and seemingly orphaned executions fail to gain traction and those with marginal consumer benefit are completely ignored. In fact, poor offers can generate a flood of unsubscribes or 'STOP' messages degrading the value of your customer database and reducing your ability to leverage in the future.
The single most important facet of any text campaign is to deliver value. You have 'touched' the consumer directly and for that moment in time when they are reading the message they are yours to engage. Give the consumer a reward and some value for doing so. Offer them a real benefit that isn't the same as going in-store or thumbing through a pamphlet in the letterbox. Give the consumer great value, great benefits, real savings or an offer that is exceptional value and worth the interruption. Anything short of this and you not only lose the consumer for that moment, but potentially in the longer-term too.
Offers do not necessarily need to be all about discounts. Saving money certainly excites a customer, but there are many other offer formats that can incite a call to action and even create ongoing engagement. There is one list I am on that I tolerate their weekly specials because once a quarter I get my invitation to a members-only clearance sale held on a Monday night – one of the few nights I usually have free. I get good discounts and shop feeling like a VIP.
Another strategy is to bundle. Distract the consumer from real price comparisons and create a unique product bundle that cannot be compared. It alleviates the fear of paying too much and allows consumers to feel satisfied with a great bundle offer – and in many retail segments it's the add- ons and accessories where the real margin sits anyway!
An important aspect to any offer, voucher or bundle is to make sure you don't destroy its value. I used to enjoy receiving a 25% off VIP text coupon for a particular brand until I realised that the very next week everything was 25% off anyway. It almost had the reverse effect, feeling that I was being used or treated like an idiot. If you make an offer, ensure it remains a true benefit. Ensure the value and consumer's positive emotions remain positive and they continue to feel special.
Strengthen the offer by being strategic in when you send it and to whom in your opt-in database you send it. Don't send '40% off in-store – just show this text' to a customer in a different state. Don't send a discount for products that your customer paid full price for last week.
Mobiles are very personal and, unlike PCs, they are not shared devices, so you don't need to cater for a mixed audience. But you do need to consider smart segmentation of your target audience. These days it is possible to understand quite a lot about your customers. You should be able to see their purchase history, email response rates and even when they react to text campaigns. Use this data to segment your offers. Even with the same offer, track when a customer tends to respond to messages. Is it in the morning during their transit or at lunch time? Understand that text messages are different to emails. Emails are read during 'work time' whereas text messages are more likely read at breaks or outside hours. Although, even that is changing with recent studies showing that over 70% of emails to personal addresses are read on mobiles, so this would change send time strategies even for email.
I went back to some of my old customers who have been doing text campaigns consistently for more than four to five years. All of them were still doing SMS text messages, with many of them blending in MMS. Over time they had generally found that MMS was a valuable format to mix in with text messaging. Regardless of the format and based on continued refinement of offers, it was unanimously supported that the ROI on text messages has in fact grown and continues to be a valuable tool in their arsenal.
Text messaging is still working. Good customer segmentation combined with effective offers is delivering good results. Despite many consumers receiving upwards of 45 messages a day, according to recent research, a strong call to action still motivates a response. But campaigns need to be well-planned, well-structured and deliver real value.
As a final note, it is interesting how many organisations ignore all their available brand reinforcement and sales channels that can be leveraged by text messaging. It is now commonplace, for example, to receive confirmation of doctor or dentist appointments by text message. Most consumers see this as a 'service' rather than marketing. But every touch point is a chance to impress and to generate referral business. The best customer is one that experiences exceptional service, be it a smooth or challenged transaction. In fact, an upset customer converted is typically your most valuable and loyal.
Over the past five months, I've used at least 10 Australian online retail sites to order products. All of them generated email confirmations and some were well-written, while others were obviously designed by computer engineers. In about half the cases I received a follow-up email after delivery, but they were dry and bland messages. Interestingly, one email thanking me for my purchase and 'trusting delivery and the product all transpired without problems' arrived three days before the actual delivery. Poorly integrated systems!
One online experience stood out. Not because of the price – in fact, I can't even recall if it was a great price or not. But what I do recall is the text message exchange offering two delivery dates and then a 30-minute warning message on the actual delivery day. It even offered a solution if I wasn't home, asking if I wanted the delivery left somewhere. But it didn't end there. Two weeks later, I received a gift in the mail (a screen cleaner, almost zero value, but it reminded me of the great service). I then received a text message after a month offering me a higher value add-on at a discount – an engagement with this brand that lingered well beyond the price with very positive reflections.
Text messaging is not just a marketing tool. It's a tool that can be entrenched in all stages of consumer communications. Every touch point is a chance to enhance the experience or destroy it. Despite the incredible efforts in-store and online made by staff, often a single interaction seemingly distant from the sales and marketing initiatives can damage all the hard work. It was great to see a brand leveraging the immediacy and interactivity capabilities of text messaging to turn my shopping experience into something so memorable.